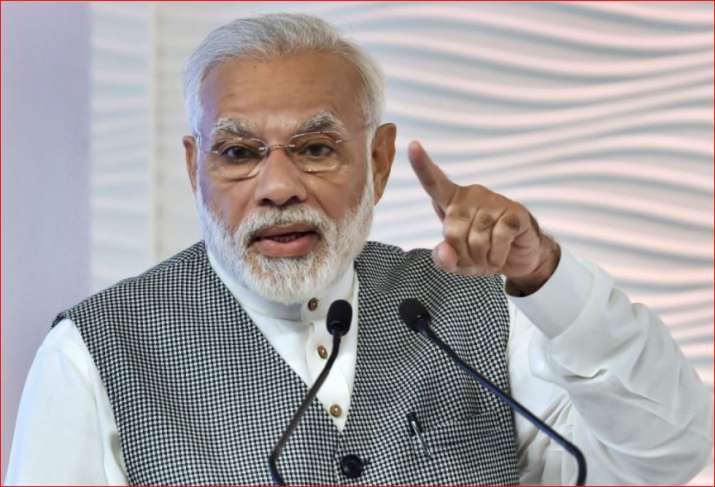 Expressing happiness over BJP's spectacular performance in UP civic elections, Prime Minister Narendra Modi today said that the results have exposed the anti-BJP propaganda of the opposition parties.
Addressing members of BJP's women wing on Narendra Modi app, the prime minister said that the results clearly show that the traders in cities have approved the roll out of Goods and Services Tax (GST).
PM Modi further said that the UP civic poll results are important from many angles and its reverberations would be felt throughout the length and breadth of the country.
The BJP today swept Municipal Corporation elections in Uttar Pradesh. The party candidates have either won or they are leading in 14 out of 16 corporations.
Similarly, out of 652 local body seats, the BJP has won 341 seats while the BSP got 116 seats. The SP was placed at the third spot with 81 seats. The Congress performed poorly in these elections as the party could not open account in mayoral elections while it could manage to win only 19 local body seats.