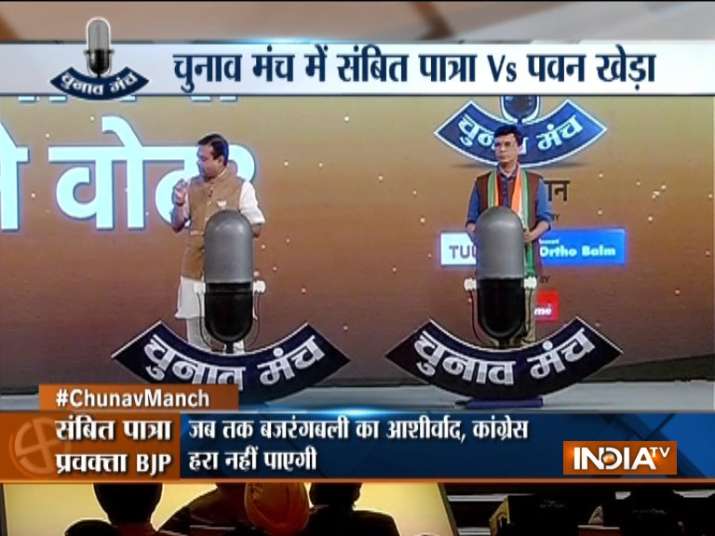 Claiming that the Rajputs of Rajasthan have always voted for the BJP, party spokesperson Sambit Patra on Wednesday said that the Congress has made Jaswant Singh's son Manvendra a "scapegoat" by fielding him against CM Vasundhara Raje Scindia.
Appearing in Chunav Manch - India TV 's mega election conclave- Patra said that the Rajputs of the state have stood with the BJP since the time the party was formed.
Taking exception to Congress leader and former CM Ashok Gehlot's tweet in which he had made certain "objectionable" remarks against PM Modi and Chief Minister Vasundhara Raje, Sambit Patra said that it was regrettable and did not behove the stature of Gehlot.
Pawan Khera, the Congress spokesperson, however dismissed Sambit Patra's charges and said that he was misinterpreting the tweet.
Raising the issue of Rahul Gandhi's gotra. Sambit Patra asked how a descendant of Feroze Jehangir could claim to have "Kaul Dattateya" gotra.
Pawan Khera, however, said that no question could be asked about the gotra of a family which has given so many martyrs to the country. 
Watch: Congress has made Jaswant Singh's son 'scapegoat', says Sambit Patra