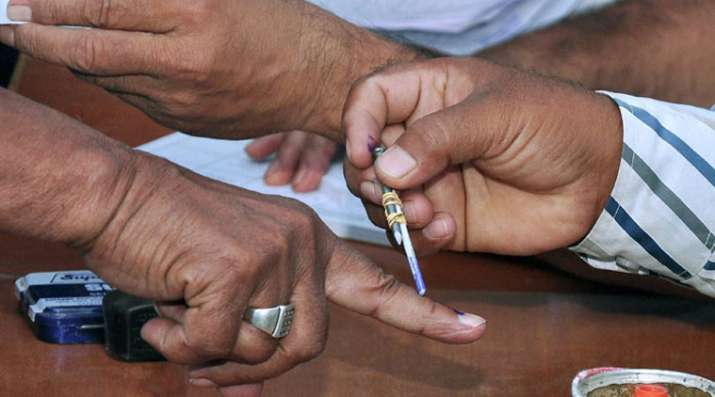 Counting on six seats of the Maharashtra Legislative Council biennial elections from local bodies constituencies is being held on Thursday. Voting on the seats took place on Monday, May 21. 
The contest for Osmanabad-Beed-Latur seat is watched keenly as it is viewed as a battle of prestige between women and child welfare minister Pankaja Munde (BJP) and her cousin Dhananjay Munde (NCP), the Leader of Opposition in the legislative council.
In the 78-member Legislative Council, the NCP is the single largest party with 23 seats, followed by the Congress (19), the BJP (18) and the Shiv Sena (nine). The JD(U), the PWP and the Peoples' Republican Party have one member each while there are six independents. 
As it happened:
# Amravati: Praveen Patil of BJP wins defeating Congress candidate Anil Madhogadhiya
#Wardha-Chandrapur: BJP's Ramdas Ambatkar wins, Indrakumar Sarraf of Congress comes second.
#Nashik: Narendra Darade defeats NCP's Shivaji Sahane
# Parbhani Vidhan Parishad seat: Shiv Sena's Viplab Bajoria wins. Bajoria gets 256 votes while his Congress opponent Suresh Deshmukh gets 221 votes.
# In the last elections, the NCP had won three, BJP 2 and Congress one seat. 
# The Bharatiya Janata Party (BJP) and its estranged ally Shiv Sena have bagged two seats each. On the other hand, Sharad Pawar's Nationalist Congress Party (NCP) has got one seat.
# Results of five out of six Legislative Council seats have been declared.
The seats which went to polls are: Raigad-Ratnagiri-Sindhudurg, Nasik, Prabhani-Hingoli, Amaravati, and Wardha-Chandrapur-Gadchiroli.
The ruling BJP and the Shiv Sena, the warring constituent in the Maharashtra government, contested on three seats each. Shiv Sena fielded its candidate from Raigad-Ratnagiri-Sindhudurg, Nasik and Parbhani-Hingoli seats.
The NCP was in direct fight with Shiv Sena in Raigad-Ratnagiri-Sindhudurg and Nasik.