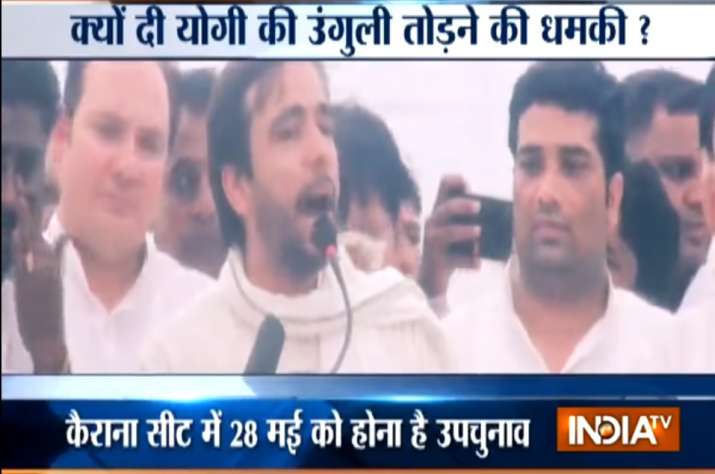 Rashtriya Lok Dal (RLD) leader Jayant Chaudhary courted controversy on Wednesday by threatening Uttar Pradesh Chief Minister Yogi Adityanath against pointing fingers towards people of western UP. "If you point the finger, people of western UP know how to break it," Chaudhary said during a poll rally in support of Opposition's joint candidate - Samajwadi Party (SP) leader Tabassum Begum. 
Chaudhary was referring to an incident that took place last month when UP CM got upset with agitating people while visiting a site of an accident in Kushinagar district. The family members of school children killed in the accident staged a protest when the UP chief minister was visiting the site of the accident. An irked CM had said, "yeh dramaebazi band karo, jo main kehta hun suno (stop this drama and listen to what I have to say)," while pointing a finger.
The voting for Kiaran bypolls is set to be held on May 28. The Election Commission has tightened the security in the district to avoid any untoward incident. 
While RLD and Bahujan Samaj Party have thrown their weight behind the SP candidate, Bharatiya Janata Party hopes to retain the seat on the sentiment card. 
The party has fielded Mriganka Singh - daughter of late MP Hukum Singh, whose untimely demise necessitated the bypolls on Kairana Lok Sabha seat.
Watch video: Jayant Chaudhary launches attack on Yogi, says 'if you point fingers, people know how to break it'