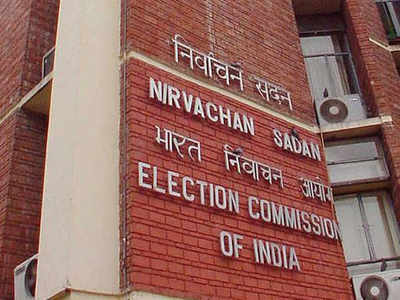 The Trinamool Congress (TMC) on Tuesday wrote a letter to the Election Commission of India (ECI) alleging violation of the Model Code of Conduct (MCC) by Prime Minister Narendra Modi.
The party, in its letter, said, "[The prime minister is] encouraging horse trading, by hinting that the members of the AITC will cross over to the BJP and using this lie to influence the voters and using this lie to persuade the voters."
The letter, which was written yesterday, further read, "You are thus requested to ask Prime Minister Narendra Modi for evidence in support of his statement, failing which his nomination should be cancelled for violation of the Model Code of Conduct by making such provocative and undemocratic statements."
The letter from the TMC to the apex poll panel came in the wake of reports of violence in the first few hours of polling in West Bengal, where the fourth phase of polling was underway in eight Lok Sabha constituencies.
On April 29, the poll watchdog had warned senior Bharatiya Janata Party (BJP) leader Maneka Gandhi to not repeat mouthing the remark she had made against voters of the Muslim community while addressing a rally in Uttar Pradesh's Sultanpur.
Maneka Gandhi was, on April 12, caught on camera threatening a few members of the Muslim community to vote for her in the upcoming Lok Sabha polls or face consequences.
Meanwhile, the ECI is set to decide on complaints of alleged violations of the model code of conduct against PM Modi, Congress president Rahul Gandhi and BJP president Amit Shah.
While Modi and Shah have been accused of making "hate speeches" and "using" armed forces for "political propaganda" during the Lok Sabha polls, there have also been complaints against Gandhi's use of "chowkidar chor hai" slogan.