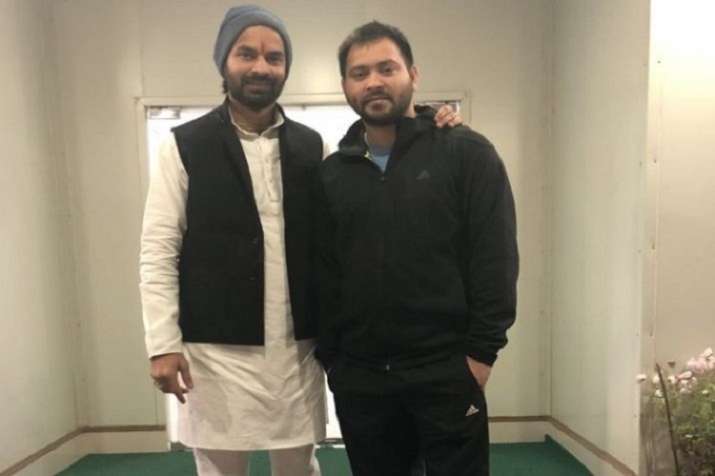 Rashtriya Janata Dal (RJD) chief Lalu Prasad Yadav's elder son Tej Pratap Yadav called on his brother Tejashwi Yadav at his residence in Patna on Saturday. 
Political issues were discussed during the 45 minute meeting, Tej Pratap tweeted.
Speaking to media upon conclusion of the meeting, Tej Pratap said "this is the confluence of Krishna and Arjun."
"Discussed political issues with my Arjun and gave him blessings for the victory in the upcoming polls in Bihar," said Tej Pratap.
आज अपने अर्जुन से मिलकर आगामी चुनावों को लेकर रणनीति तैयार किया एवं बिहार के कुरुक्षेत्र में विजयी होने का आशीर्वाद दिया।
तैयारी पूरी है जीत जरूरी है। pic.twitter.com/t2gKjmE9yq

— Tej Pratap Yadav (@TejYadav14) January 5, 2019
A few days ago, Tej Pratap met his mother Rabri Devi and sought her blessings. Tejashwi was not present as he was in Delhi.
Tej Pratap had not visited his family since he decided to part ways with his wife Aishwarya.