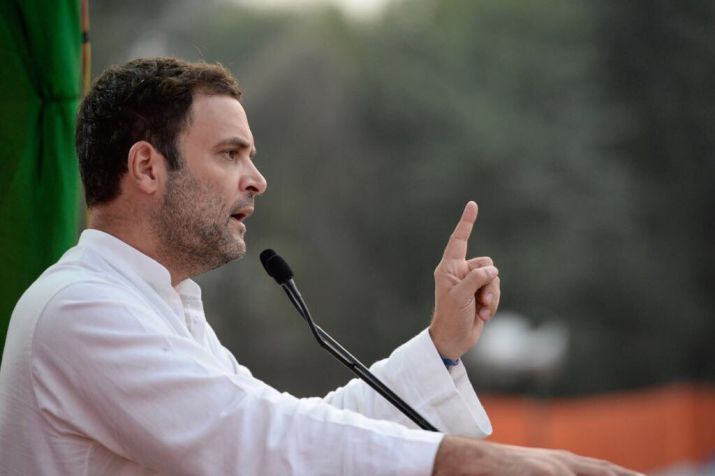 On the day of the first phase of polling in Gujarat, Congress vice-president Rahul Gandhi on Saturday asked PM Narendra Modi whether rhetoric is the new government in poll-bound Gujarat.
"There was no manifesto till the campaigning for the first phase ended. Is rhetoric the new government in Gujarat?", asked the Gandhi scion.
In his eleventh question to PM Modi, the Congress vice-president even said that he had asked ten questions on the Gujarat report cards and the prime minister failed to reply to any of them. "I asked him ten questions on the Gujarat report cards, he did not reply."
Hitting out at PM Modi, Rahul Gandhi said that "'Vikas' (development) is missing from the prime minister's speeches this time. What is the reason".
The first phase of polling in the two-phase Gujarat assembly election is underway on Saturday. Polling, which began at 8 a.m., will end at 5 p.m.
The second phase of polling is on December 14. Counting of votes along with that of Himachal Pradesh, will be held on December 18.