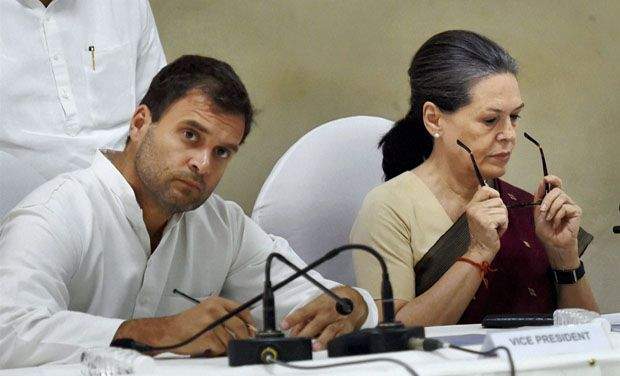 The Congress will on Friday finalise the list of candidates for the Gujarat Assembly polls to be held next month.
A discussion in this regard is expected to take place at a Central Election Committee (CEC) meeting on Friday evening.
The CEC is headed by Congress president Sonia Gandhi and has as its members party vice-president Rahul Gandhi and former prime minister Manmohan Singh besides some top party general secretaries.
According to sources, the Congress CEC has already discussed some candidates for the first phase of elections for 89 seats in its meeting last week, but has not declared any candidate so far.
All the candidates for the 182 seats will be discussed on Friday at the CEC, but the party may not declare all of them on Friday, the sources added.
Meanwhile, the BJP has already discussed its candidates at a meeting of its central election committee held on Wednesday, which was attended by PM Narendra Modi and BJP chief Amit Shah.
While the BJP has finalised the list of candidates for the Gujarat Assembly polls to be held next month, sources said the list has not been declared yet.
The process of nomination for the first phase of election for 89 seats in Gujarat has already started with the isse of notification on November 14. The last date for filing nominations is November 21.
The election process for the second phase of polling on December 14 starts on November 20 with the issue of notification.
The votes will be counted on December 18, along with those of Himachal Pradesh where elections were held on November 9.
CLICK HERE FOR FULL COVERAGE ON GUJARAT ASSEMBLY ELECTIONS