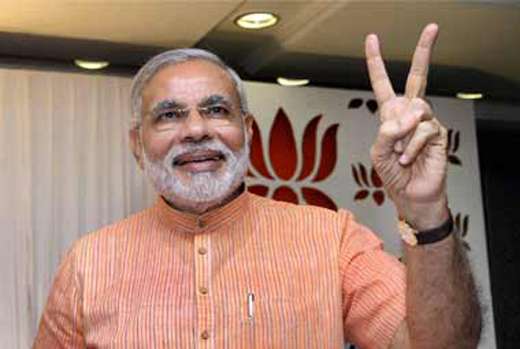 Board examinations for classes X and XII conducted by the CBSE for which over 28 lakh candidates have registered began today, with Prime Minister Narendra Modi wishing them luck. 
While the class XII candidates appeared for the English examination today, those in class X who had opted for Information and Communication Technology, Dynamics of Retailing, Food Production, Beauty and Wellness and other vocational courses appeared for writing their papers.  
Modi extended his best wishes to students appearing in the board examinations, saying they should write their exam with confidence. 
"Best of luck to all my young friends appearing for the CBSE class XII and class X examinations! Write these exams with a smile and lots of confidence," he said on Twitter. 
Over 16 lakh candidates have registered for the Class 10 examination, while more than 11 lakh have registered for the Class 12 examination. 
The class X board examination has been reintroduced from this year after the government decided to do away with the Comprehensive and Continuous Evaluation (CCE) adopted earlier. 
The exam was be conducted at 4,453 centres across India and 78 centres outside India. Similarly, for class XII, the exam was held at 4,138 centres in India and 71 centres abroad. 
Candidates suffering from diabetes have been allowed to carry eatables inside the examination centres. 
From this year, the CBSE is also allowing candidates with special needs to write their exams using laptops but their device will have to undergo an inspection by the computer teacher at the exam centre and no Internet access will be allowed.