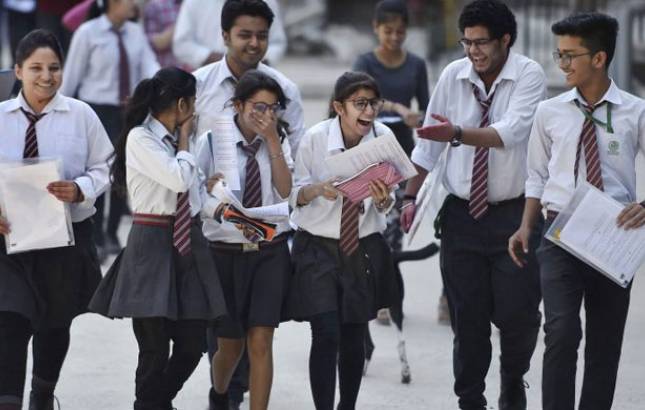 In a major relief for students appearing for Class 10 Board Examinations next year, the Central Board of Secondary Education (CBSE) has relaxed the passing criteria. In a statement, CBSE chairman Anita Karwal said that from next year, the students need to get a minimum of 33 per cent marks in theory and practical combined to declare pass in the subject.  Earlier, CBSE had announced that students do not have to pass separately in theory as well as practical exams.
"All candidates who had appeared in the exam as per the scheme of studies were exempted from separate pass criteria in internal assessment and board examination. The result was computed in each subject taking into account combined marks obtained in internal assessment and board exam and those who secured 33 per cent marks was declared pass in that subject," read the official release. "In case of a candidate being absent in practical or intefnal assessment, the marks were treated as zero and result was computed accordingly", it stated.
The board will conduct the Class 10 and 12 examinations from February next year and has released a list of vocational subjects that will be conducted during that period.
Apart from the 40 different vocational subjects, the board will conduct exams for Typography and Computer Applications (English), Web applications, Graphics, Office Communication, etc in February as these subjects have larger practical component, and shorter theory papers.