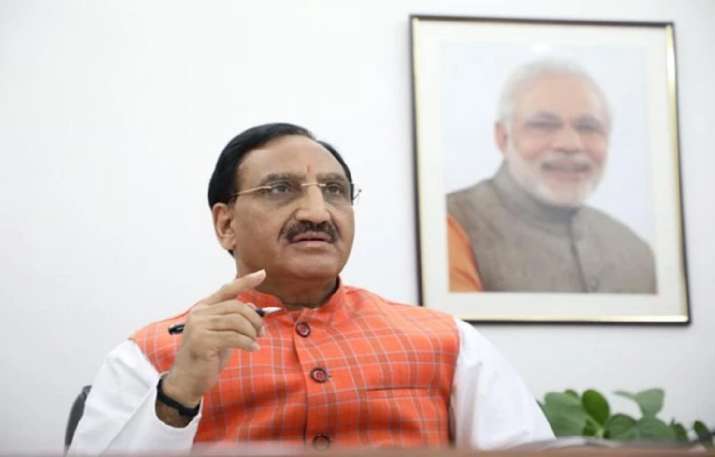 Union Education Minister Ramesh Pokhriyal 'Nishank' is interacting with school heads today to discuss changes to be incorporated in the CBSE curriculum to bring it in line with the National Education Policy (NEP) 2020 from the 2021-22 academic session.
Pokhriyal will virtually interact with presidents and secretaries of CBSE Sahodaya school complexes. More than 1,000 CBSE school heads are expected to participate in the programme.
"I will be interacting with more than 1,000 CBSE school heads and discuss their role in the effective implementation of NEP 2020 at the grass root level," a social media post by the CBSE quoted the Education Minister.
The CBSE curriculum 2020-21 also saw some changes but those were forced by the COVID-19 pandemic.
Ramesh Pokhriyal interaction over changes in CBSE curriculum 2021 | Live Updates
03:05 PM | CBSE to release Class 10, 12 exam date sheet on Feb 2, Pokhriyal
CBSE will announce exam schedule for Class 10 and 12 board examination on February 2, says Union Education Minister Ramesh Pokhriyal 'Nishank'
03:01 |  We didn't let COVID-19 impact student's education, says Pokhriyal
We successfully conducted the online classes and CBSE board, JEE, NEET, and various other examinations, amid coronavirus pandemic, says Education Minister Pokhriyal
02: 59 | Academic Bank of Credits (ABC) will allow students to continue even after a gap
Pokhriyal stressed on provisions of Academic Bank of Credits (ABC), which will allow students to continue their education even after a gap.
02: 55 PM | Vocational education to be imparted on students from class 6: Pokhriyal
We want to have vocational education for students from class 6 onwards so that they use their knowledge and experience to build their future and earn a living, says Education Minister Pokhriyal
02: 45 PM | Value must be inculcated among students at Anganwadi level: Pokhriyal
Even before pre-primary school, at the level of anganwadi we must inculcate values among the students and help to bring out students' potential, says Education Minister
02:39 PM | Pokhriyal stresses on the importance of regional language
Regional language as a medium of instruction in primary education in NEP will be uniformly implemented across all Indian schools.
02:33 PM | DAV Pushpanjali schools students perform welcome song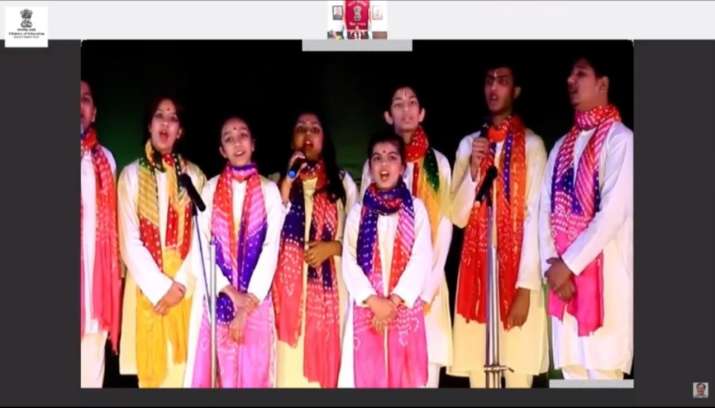 02:20 PM | More than 1,000 school principals participate in the live webinar session
02:15 PM | Webinar begins
Education Minister Ramesh Pokhriyal's webinar with CBSE school teachers begins. He is likely to inform about changes in CBSE curriculam for 2021-22. 
02:03 PM | CBSE Curriculum 2021: Link to webinar
01:55 PM | Webinar to begin shortly
The CBSE, in a notification, had said: "The Honorable Shiksha Mantri Shri Ramesh Pokhriyal 'Nishank' will participate in an Interaction Programme with the Presidents and Secretaries of CBSE Sahodaya School Complexes to be organized virtually on January 28, 2021 at 2 pm."
"Beginning from this interaction, CBSE will be steering the orientation programmes through its 250 active Sahodaya School Complexes in the country to create awareness about NEP 2020," the board said.
Meanwhile, CBSE had recently announced the introduction of English and Sanskrit at two levels from the 2021-'22 session.
Also, schools affiliated with the Central Board of Secondary Education (CBSE) are gearing up for the upcoming board exams which will be conducted from May 4 to June 10 for classes 10 and 12.  The detailed date sheets, however, are yet to be released on the official website – cbse.gov.in.
Also Read | JNVST 2021: Navodaya Vidyalaya class 9 exam admit card released. Direct link to download