Follow us on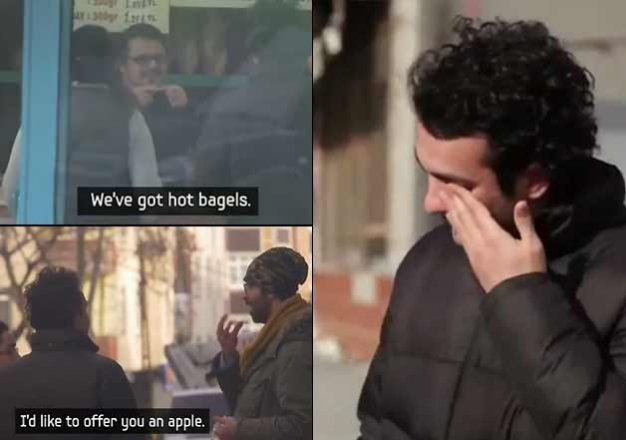 Entire neighborhood earns 'sign' language to surprise a local deaf man Muharrem
In a world with atrocities dominating in minor regions, this incident emerged as silver lining signifying humanity still persists somewhere.
All of us wish to live in a world with no barriers, but few of us hardly make the efforts to achieve it.
In this video, you'll see a young man with hearing impairment walking along with his sister like any other regular day.
As Muharrem heads out to a local store, he is greeted by man who signs 'good morning' to him. A visibly surprised Muharrem is again taken a back when the local food store owner offers him 'hot bagels' through hand signals.
The encounter has visibly left him in sweet shock, and as he tries hard to understand what is going on, he witnesses a guy dropping his fruit bag.
Muharrem bends down to help him pick all the fruits, when the guy's hand gesture to offer him an apple as a thank you leaves his doubt intensifying.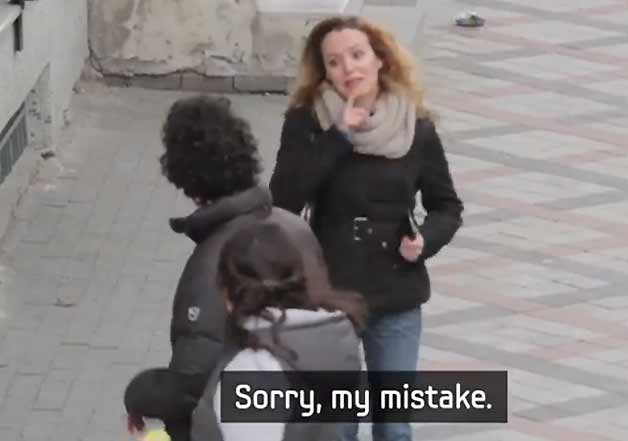 Soon after he bumps into a woman, who signs him 'Sorry, my mistake'; the utter shock of locals conversing with him in sign language is pretty visible on his face.
But Muharrem is moved to tears when he steps into a taxi with his sister and the driver signs him 'welcoming on-board'! By now Muharrem is in all tears as he realizes all these locals have learned sign language only for him.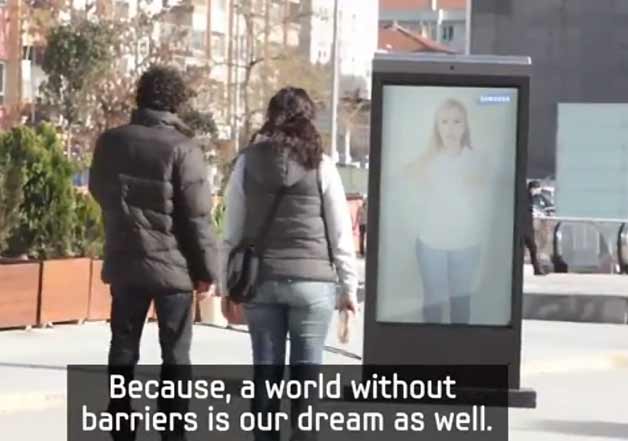 Towards the end of this video, you'll see Muharrem being escorted by his sister (who had been a part of the entire setup) to an electronic advertising board that greets him with a heartwarming message: 'Because a world without barriers is our dream as well.'
A friend of him later points out on the dozens of cameras sprawled across the entire area to capture his reaction.
The entire idea was conceived and implemented by mobile phone giant Samsung to promote their call center for the hearing impaired.
Ever since it was uploaded on YouTube, the video has been viewed over 3 million times.
Watch it here: