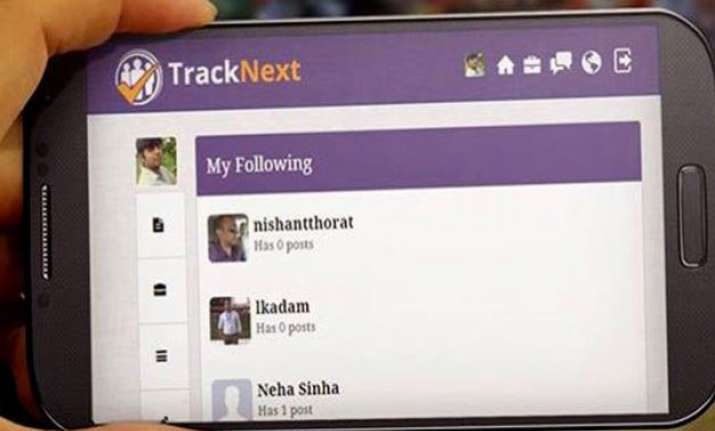 Just sit back, relax...and let your social media profile land you that dream job!
Don't believe us...
Move over Facebook & Twitter, and even you can do away with your LinkedIn and Biznick profiles, and just go 'Desi'.
Guess inspired by our PM Narendra Modi's vision of 'Make In India' - TrackNext, India's first Social-cum-Business network, has come up with an amazing platform for finding jobs as well posting jobs.
And that's not all you can also use your profile to connect with friends & for sharing, posting and messaging with your pals, similar what we do on Facebook!
Within just 2 months of its launch, the network has already 3000 profiles and can prove out to be a tough competition for other existing social networks, keeping its distinct features into consideration.
Like a dual sim mobile, TrackNext allows the user to publish their social as well as business profile together at one place. It maintains data of a person's location, industry skills and educational qualifications.
Founded by Saurabh Sarkar and Ankit V. in 2014, TrackNext is aiming to build a strong connect between students, professionals and businesses, without charging a single penny.
Here are some highlighting features of TrackNext:
1. Network provides batches to students who perform well in tests & recommend them to the HR of recruiters.
2. Students can gain real-life experience by tracking professionals and businesses.
3. Network creates a circle of Institutions and Colleges to help students win scholarships.
4. Professionals can create their profile as freelancers and display their amazing work in public domain.
5. The platform's business pages are search engine optimized, so that the businesses can promote and market their products and attract more customers.
6. Free Newsletters
7. All these features are free of cost.
Are you on TrackNext?