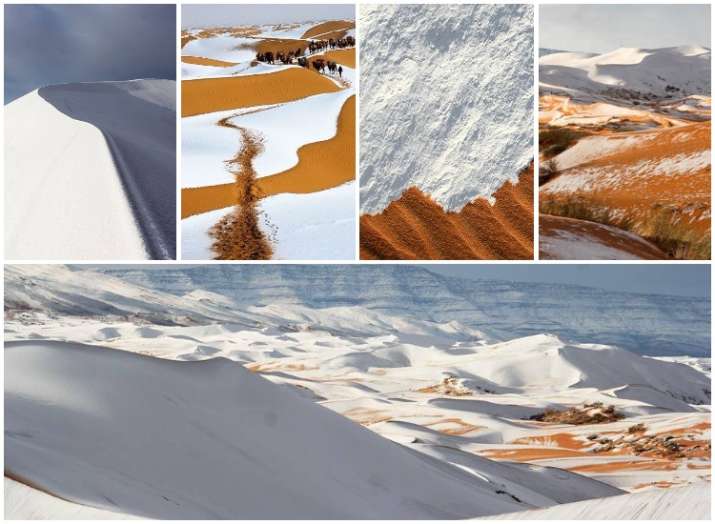 While most of us have been experiencing extreme climatic conditions, it's the people living in the Sahara Desert who were in for a surprise.
Snow has fallen in the Sahara, covering desert dunes in a layer up to 16 inches deep. Global warming has already started changing the way we look at the world. 
A result of a freaky winter storm, residents of Ain Sefra, a small town in Algeria, saw the red sand dunes surrounding their homes coated with snow after intense snowfall hit the Sahara Desert turning into a winter wonderland.
It is the third time in nearly 40 years the town, known as "The Gateway to the Desert", has seen snowfall. Although the snowfall is a sign of drastic change in the climatic condition, the pictures are beautiful. Check these out:
Local residents quickly flocked the sand dunes on the brink of the town, sharing photos and videos on social media showing vivid orange dunes dusted with snow.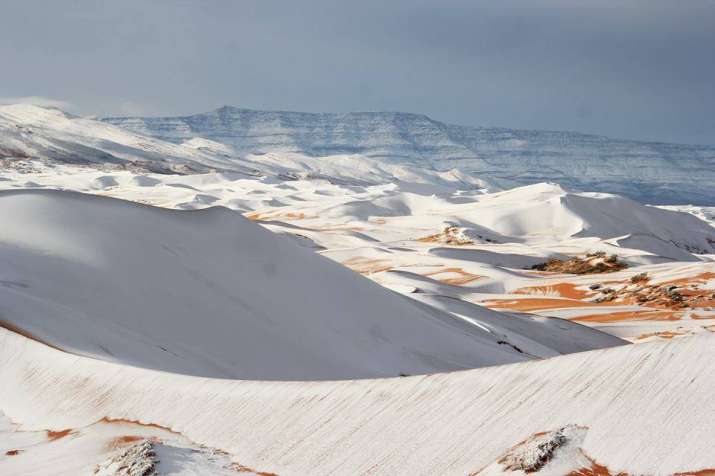 Residents of Ain Sefra, usually used to extreme heat that can reach well over 104 degrees Fahrenheit in the summer months, wore long coats and scarves while climbing the peaks.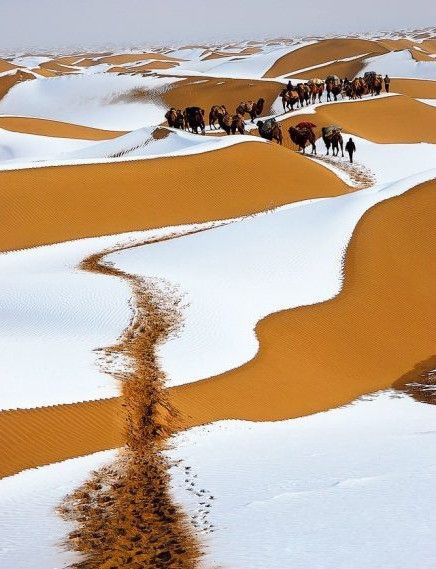 According to Forbes magazine, snowfall in the Sahara Desert was recorded just three times in the past four decades – in 1979, 2016 and 2017.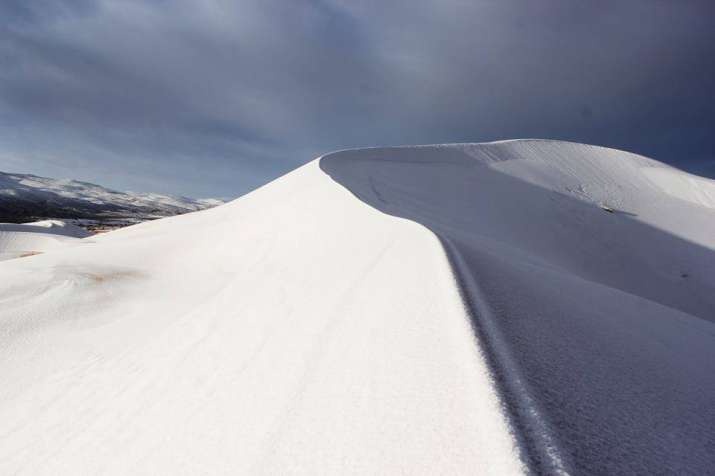 While local residents making the most out of the unusual snowfall in Sahara, with children making snowmen and sliding on the dunes, local roads saw traffic slow down and intercity bus companies cancelling their schedules.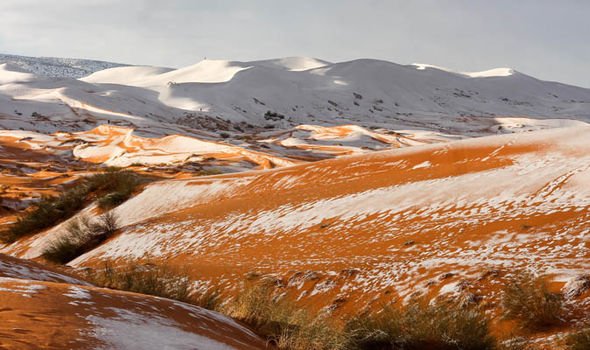 Despite the conundrum the snowfall in the Sahara Desert had caused, the snow didn't last long. Temperatures rose to 42 degrees Fahrenheit by late afternoon, and all of the snow appears to have melted by nightfall.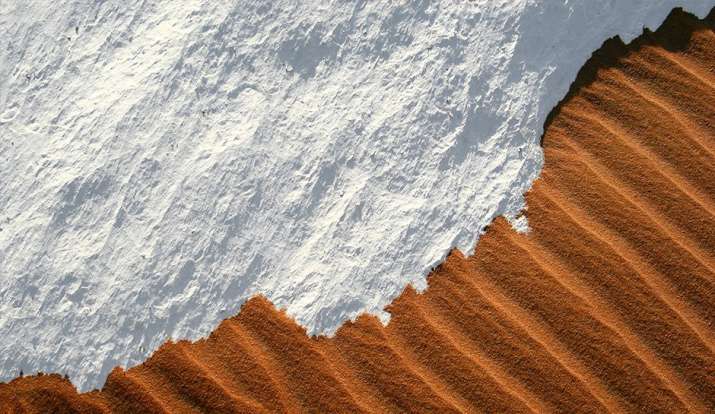 ​