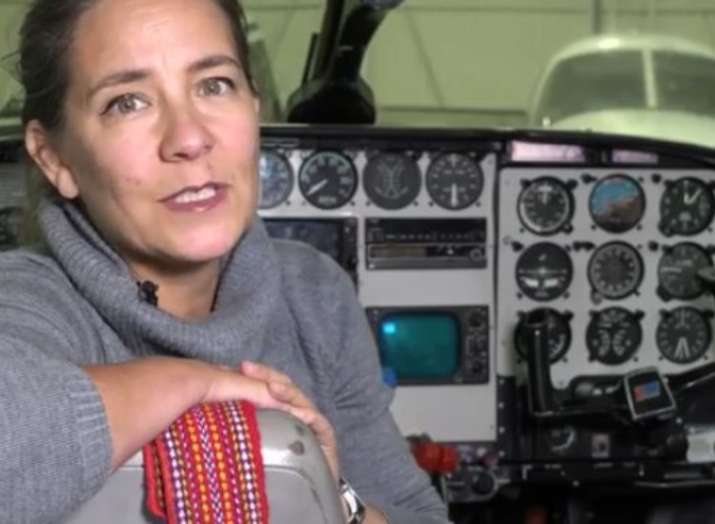 Who says women are inferior to men in any way? This Canadian woman has proved that a woman can do anything she sets her mind on, even if it includes flying in the air. Teara Fraser has proudly become the first indigenous woman to launch an airline company from scratch. This is no secret that starting a business, let alone in aviation, is no joke but Fraser's aim to connect passengers to indigenous communities and regions that are hard to reach pushed her to achieve this. She told CBC, "Even today it's hard to imagine that I am launching an airline," Teara Fraser told CBC. 
While Fraser is the first woman to launch an airline, she is not the first one to own an airplane in Canada. According to the same report, a woman named Laverna Martel-Harvey also bought the then 38-year old Wolverine Air back in 2010. Moreover, she is also part-owner of South Nahanni Airways and Wolverine Air Ltd.
Talking to the Canadian broadcast company, Martel-Harvey said, "I've got to give it her all, [starting an airline from scratch] is a big process and it's a costly process." "I am pretty proud, she is an Indigenous lady from the territories, and if we can do it, anyone can," she added.
Watch the video here-
On Friday Fraser took to social media to announce the launch of the Iskwew Air, which is based at Vancouver International Airport. The name of the airline is Iskwew as it means 'woman'. It is a Cree word and according to the Oxford dictionary, Cree is a member of an indigenous community living in a vast area of central Canada. Fraser was a pilot for 15 years and previously worked for Hawkair, a Terrace-based regional airline before she decided to spread her wings.
Installing the new sign and getting ready for the Iskwew Air Blessing Ceremony and Celebration on Friday. Stay tuned for more…. pic.twitter.com/5BQEbsCwCg

— Teara Fraser (@tearafraser) September 18, 2018
"It's time," says @tearafraser of @IskwewAir who is the first Indigenous woman to own an airline. Her goal is to connect travellers with remote Indigenous communities. https://t.co/7GzkIwxMiy@KianaRAlexander @yvrairport @HBellAdvisory @BCAC1938 @ECAlertezAB28 pic.twitter.com/P7YL6ORyUa

— Angela Sterritt (@AngelaSterritt) September 23, 2018
It is said that the flight operations will start from March next year.