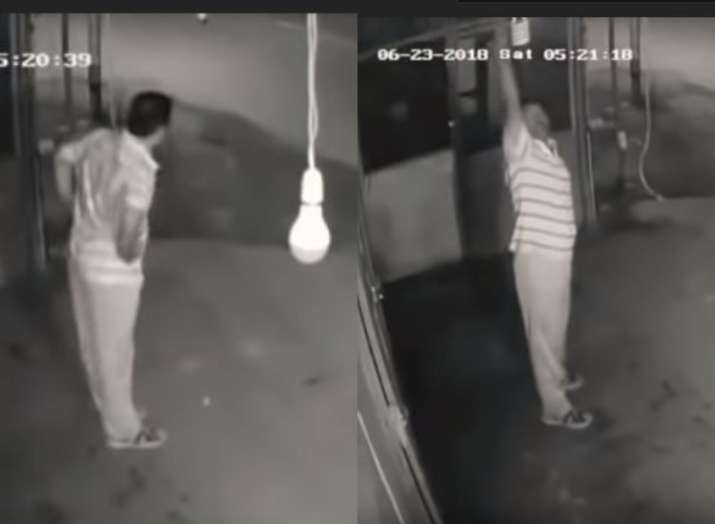 Looks like the bulbs in Coimbatore, Tamil Nadu are not safe anymore as a bulb thief is roaming around. A video has gone viral on the internet that shows a man in Cheran ma Nagar region of Coimbatore stealing a bulb hanging outside a shop in the pretense of doing exercise.
The man was seen doing some stretches on the side of a busy road. He tried to steal the CFL hanging in front of a shop many times but due to traffic, he couldn't do it. In another attempt, he finally managed to take the bulb and hid it in his pocket. Little did he know that his entire morning routine was getting recorded on the CCTV camera.  The video has now gone viral and the man has become an unwanted star. 
The video was first shared by Tamil news channel Puthiya Thalaimurai TV on YouTube. And now, it has made its way to other social media channels and people can't stop laughing at the hilarious attempt of stealing the bulb.
Well, after watching himself on various social media channels, the man must be thinking about stealing the camera instead next time.