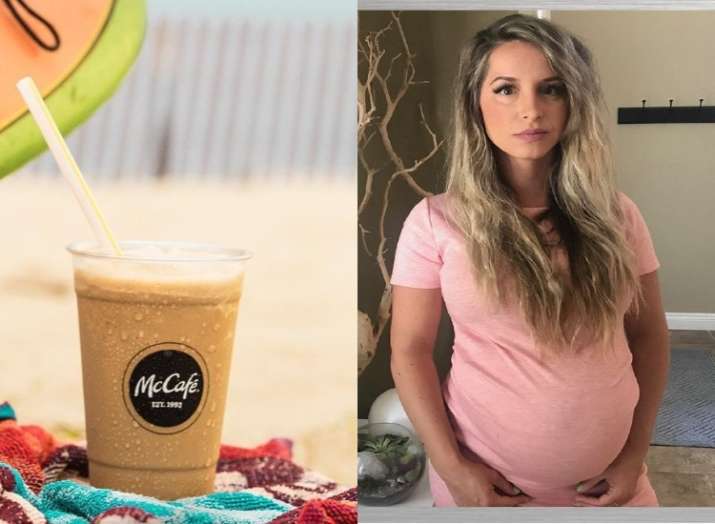 A pregnant woman from Southern Alberta was served cleaning agent instead of her ordered latte at a McDonald's drive-through in Lethbridge.
Sarah Douglas, who is already a mother of two, was on her way to a baseball tournament with her son when she decided to stop at the facility for a coffee, The Star reported.
The first sip was enough to tell Douglas something was wrong with the drink. She immediately stopped by to spit the toxic drink and decided to go back and complain. Upon lodging a complaint she learned from staff members that two cleaning lines were linked to the coffee machine.
Douglas was taken to poison control after she contacted Alberta Health Services. Later, an apology was issued by a spokesperson for McDonald's on behalf of Dan Brown, the owner of the franchise.
EXCLUSIVE UPDATED: @lethnewsnow has received a statement from @McDonalds Corporate Relations Communications with a statement from the franchisee owner, Dan Brown. It includes an apology and promise to review proper cleaning procedures for employees. #yqlhttps://t.co/c8ge7Iblbj pic.twitter.com/0YlU1lLFC7

— Lara Fominoff (@LaraFominoff) July 30, 2018
Brown also issued a statement terming what happened as 'unfortunate'. He further added that the restaurant staff has taken immediate action to review and correct its cleaning procedures and added new signage as a reminder to avoid similar future possibilities, said the report.
On a related note, McDonald's one expensive burger, Big Mac has turned 50 and to celebrate it, the brand has introduced new food currency, MacCoins which will work in most of the McDonald's stores across 50 countries. The recent food currency will be redeemable throughout the year from August 2, 2018.
"Celebrate the Big Mac turning 50 with MacCoin Creating a limited-edition global currency, each worth one free Big Mac around the world, with 5 collectible designs for 5 legendary decades. Starting August 2, collect your own MacCoins when you buy a Big Mac while supplies last. #BigMac50", says the video caption of the offer.
(With ANI inputs)