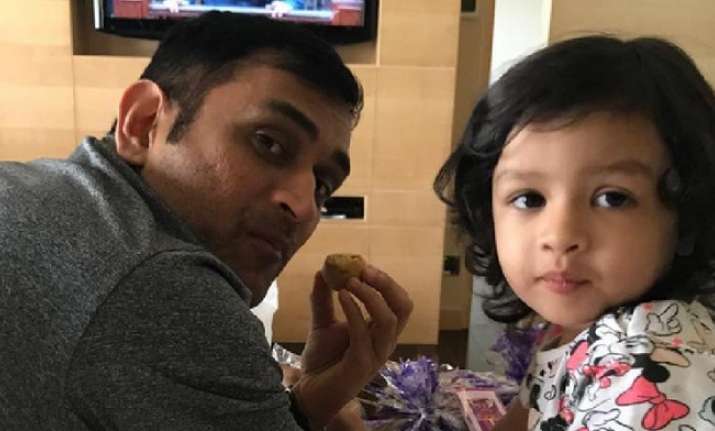 Everyday we come across news about different incidents around the world. Some of them are rather cute. So, to amplify your weekend vibes, we have a sweet surprise for you. Babies are adorable. It's a pleasure to watch them trying to figure out the happenings around them. MS Dhoni's cute little bundle of joy Ziva always make headlines, for whatever she does. And so, we found a video of this beautiful princess Ziva, trying to do something which is way beyond her league.
In this latest video, baby Ziva is channelling her inner master chef. She is busy making 'gol rotis', unaware of the camera that's busy recording her.
Everything which is even remotely related to baby Ziva seems so cute that we can't afford to miss it. Sample this video where Ziva's nanny is teaching her a song and she is singing it like a pro. She is a darling. Isn't it?
Last month, Indian skipper Virat Kohli shared a video from his 'reunion' with baby Ziva. In the video, the two are heard talking about dogs. Virat is also playfully mimicking her words. In his Instagram caption, he narrated how it was a 'blessing' for him to be around her.
Ziva is gradually growing up and we cannot ignore that fact that she's exact copy of her mother Sakshi Dhoni. She's learning new things everyday and making new headlines.