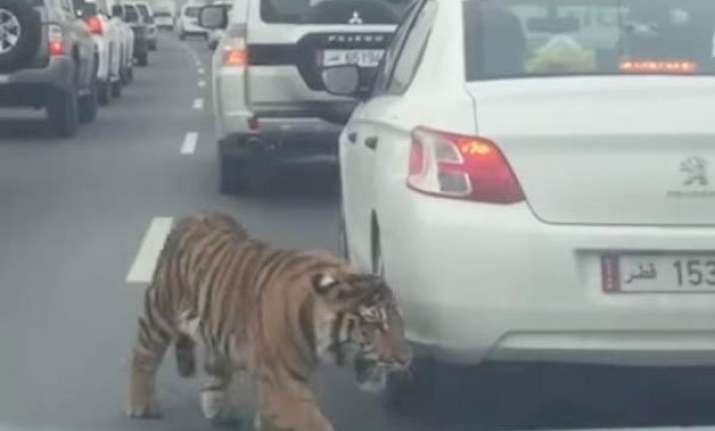 Doha: In an unusual visual, amidst a traffic jam in Doha, a tiger was spotted today wandering between the cars on one of the busiest roads of the capital city of Qatar.
The pictures and video of the tiger have been doing the rounds of social media all day. The government officials said that they would look into the matter.
A 20-second video of the incident has a tiger running through the lanes of Doha Expressway in broad daylight. 
The interior ministry on Twitter said that they will investigate the matter. "We assure all that the concerned authorities (are) following up with what has been trending over spotting a tiger in some areas of the country," it tweeted.
It is being said that the big cat was later captured and is safe and sound.
In a similar event last year, a cheetah cub was spotted in north Doha after which the government appealed its owner to come forward.
People have been complaining about the incident on the social media. One Twitter user Sultan Al-Qassemi said, "This obsession of keeping wild animals by rich kids in the Gulf has gone too far."
Watch the video here: