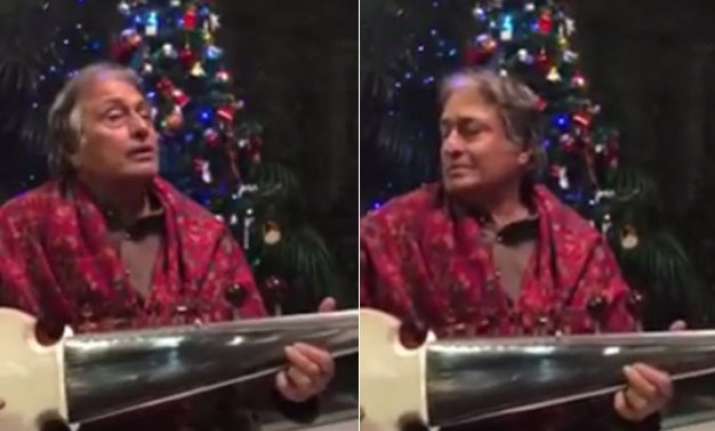 New Delhi: Ustad Amjad Ali Khan gave a splendid gift to his fans on Christmas by playing 'Jingle Bells' on his Sarod.
The Sarod maestro,  who is also a recipient of  Padma Vibhushan, India's second highest civilian honour, posted the video on Facebook in which he is seen playing the popular Christmas carol on his music instrument with Christmas tree in the background.
He wished Merry Christmas to fans on FB and wrote, "Jingle bells, jingle bells, jingle all the way...Oh, what fun it is to ride, In a one horse open sleigh....AND this is the way we do in our special style on the ?#?sarod? !! Experimented with something different in the spirit of ?#?Christmas?....Merry ?#?Xmas? ! ?#?MerryChristmas?"

Listening to 'Jingle Bells' on Sarod is a treat to the ears and delight to the heart.  The video posted on the Christmas Eve has already been watched over 7,000 times, giving an insight of how much it is adored by the fans.
Snoop into the video and make your Christmas merrier.