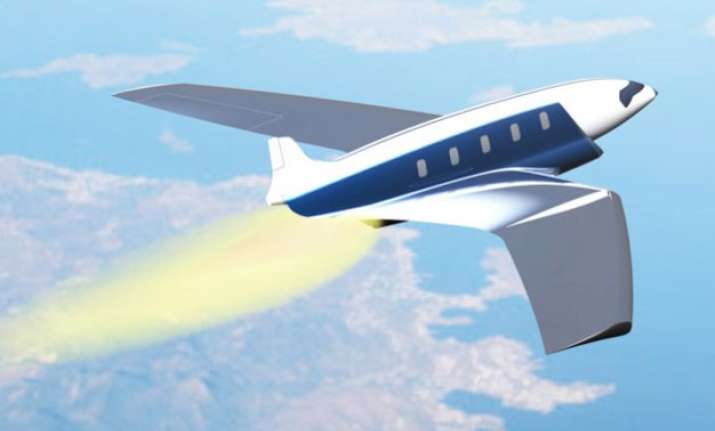 New Delhi: After the success of aircraft Skreemr, Charles Bombardier has unveiled his next brain child The Antipode. The hypersonic jet claims to cover a distance of 5,566 km (London to New York) in just 11 minutes. The cost of building one Antipode is $150 million.
Antipode has surpassed Skreemr in speed by a huge margin. While the latter reached the hypersonic speed of Mach 10, Antipode can race upto Mach 24. One mach comes close to 1195 km per hour. An aircraft flying at Mach 2 is flying at twice the speed of sound in air.
Affiliated with the Canadian aircraft company, Bombardier Inc, Charles claims that the jet can travel up to 20,000 km in less than an hour carrying 10 people. Last year, he had designed Skreemr which carried 75 passengers at once.
Here's how the jet will work:
1. Antipode will have rocket boosters attached to its wings which will move the plane to a height of 40,000 feet after take off.
2. After this, the supersonic combustion engine will be ignited, shooting the jet up to a speed of Mach 24.

3. To avoid overheating, the jet is designed using NASA's Long Penetration Mode concept. As per this concept, the nozzles on the nose and wings will use the air flowing to cool down the surface of the plane.
 
Antipode also has an Indian connection. The images have been created by Abhishek Roy, the founder of Lunatic Koncepts, a design lab based in India.