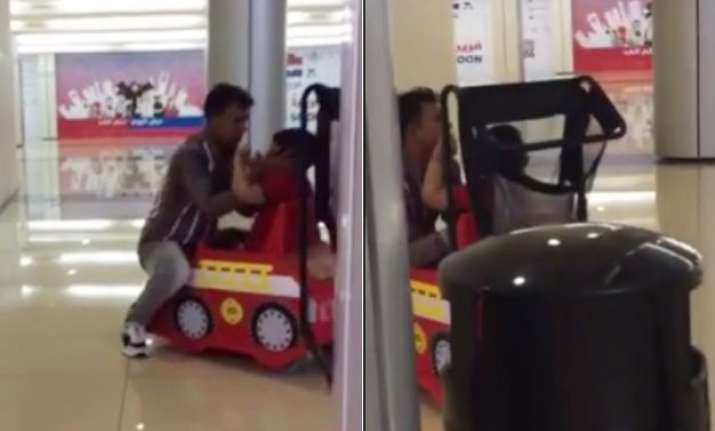 New Delhi: A few days ago, humanity came to a standstill when the dead body of a Syrian toddler was spotted offshore. Now, another disturbing incident has come to light which has forced us to hang our heads in shame.
A video featuring a man forcefully kissing a little boy in Riyadh's Al Qasr mall has surfaced on the internet.
In the video, the man, allegedly the toy car operator is seen trying to smooch the kid with sheer force and rough hands. The minor boy fights back but it is of no use.
This video captured on camera shows the ugly side of humanity, which is quite away from the 'sophisticated' world we live in.
This shameful incident has happened in Saudi Arabia but has certainly raised alarm bells for parents all over the world.  
Next time, beware, before leaving your kids in unknown hands