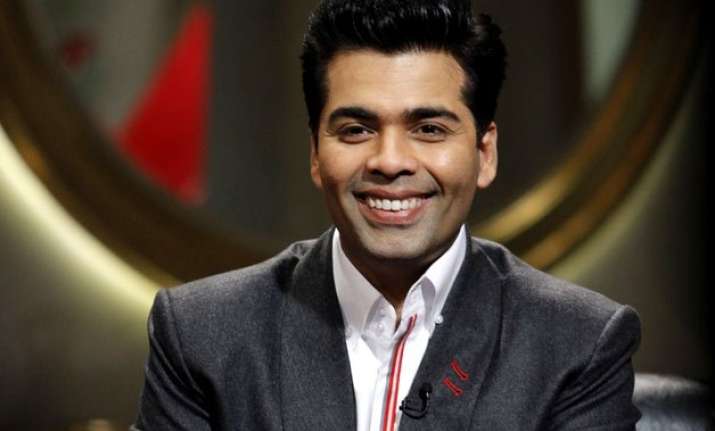 An ace filmmaker, a well-known fashion designer, a fantastic orator, a brilliant host, an actor, and a reality show judge- Karan Johar has too many feathers in his hat.
He is like the quintessential guy in Bollywood who can literally pull of everything. We can't imagine someone else hosting Koffee With Karan or Stardust awards for that matter.
Karan Johar movies are like the ultimate dramatic overdose that we all want in our lives! His movies, ideas, characters are so terrific that they leave a mark in our minds forever.
Some love him, some loathe him while some can't do without his movies, he is one man who brought about a new flavour and direction to Bollywood.  
He redefined romance, he beautifully captured the complexities of marriage and made us love our families all the more.
We actually feel transported into a mystical land. From Kuch Kuch Hota Hair to Student Of The Year, his movies have this certain KJo magic that works wonders.  
As he turns 43 today, we have compiled a list of things that is must in a KJo movie. Check 'em out...
The protagonist is usually screwed up
For some strange reasons, in every KJo movie, the main hero is always fighting for love, against a terminal disease or both.
Karan Johar always gives his hero this huge problem to deal with. And, then the entire movie is centred on how he finally fixes it.
The 'K' effect
His film titles usually start with 'K' in a poetic way. Thankfully, he has started experimenting with the titles.
Everyone is rich in a freakishly annoying way! 
"Paise ki kami nahi hai"
Disco Deewane
His movies are never complete without one classic disco number.
Parivaar Pyaaaar
All his movies come packed with oodles of love for family. So much so, that you feel diabetic!
Fashion statement
Only his movies can show the school students decked in Gucci and Prada. To top it off, there's an entire song on Gucci-Louise-Vuitton-Stella-Mccartney-Versace in Student of the Year. That indeed was a little too much. In reality, even corporate professionals take some time to go all fancy with brands.
Love triangles
His love triangles are more complicated than Bermuda triangle!
Nonetheless, his movies are amazing in their own way! And we can't help but accept how we love watching them secretly.
Wishing this one man army all the happiness, love and success!