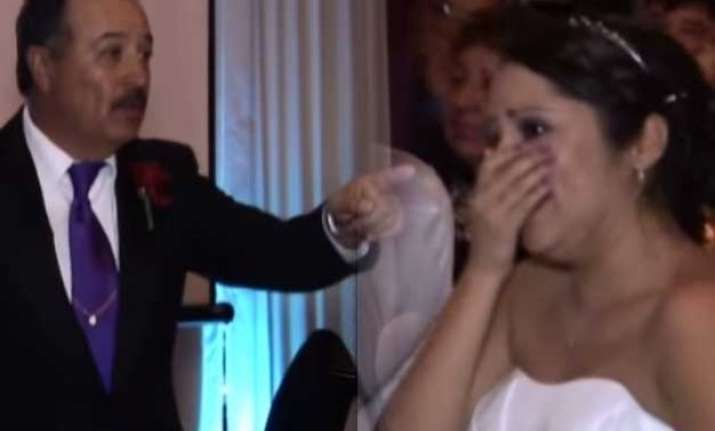 Father's extraordinary gesture at his daughter's wedding, shocks guest!
It's never easy for a father to give away his daughter to a new man in her life. But unlike the usual traditions on the aisle for the newly-wed couple, this father did something extraordinary.
Nicole Cortez, a sign language interpreter was taken in by sweet shock when her father sang a beautiful song on her wedding using sign language. She uploaded this video from her wedding showing the moment when not just she and her husband, but all the guests present had tears in their eyes.
Nicole's father picked the perfect track 'I Loved Her First', for the occasion from popular band 'Heartland'.
She described the video as, "At my wedding reception my dad surprises my new husband and I by signing a beautiful song. I am a sign language interpreter so this meant the world to me. He said it took him the entire year I was engaged to learn how to sign this song."
Watch video here: