Follow us on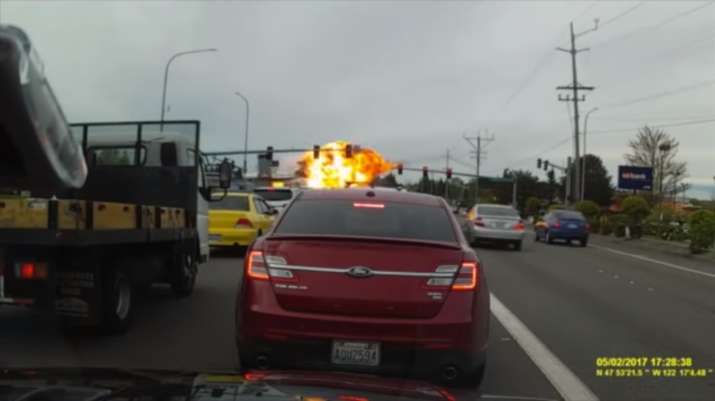 On Tuesday, dash cam of a car recorded this accident that happened on a busy Mukilteo street. A single-engine small plane hit the power lines and went straight to the ground turning into a huge ball of fire. The 30-year-old pilot and the passenger in the plane are safe and did not report injuries. 
But unfortunately, the plane hit several cars on the streets, which injured two people on ground. According to the reports, the pilot lost his control over the plane.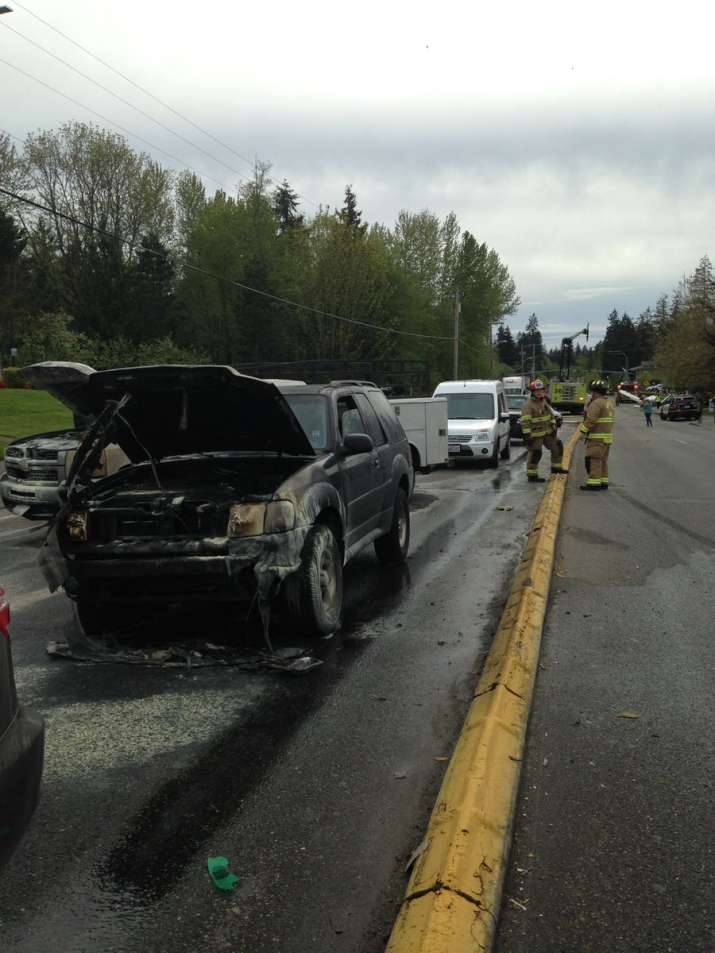 This horrible crash was recorded on a driver's dashcam video. In the video, you can see a small plane coming from the right and hitting the power lines. It sent the sparks into the air before hitting the ground and turning into flames.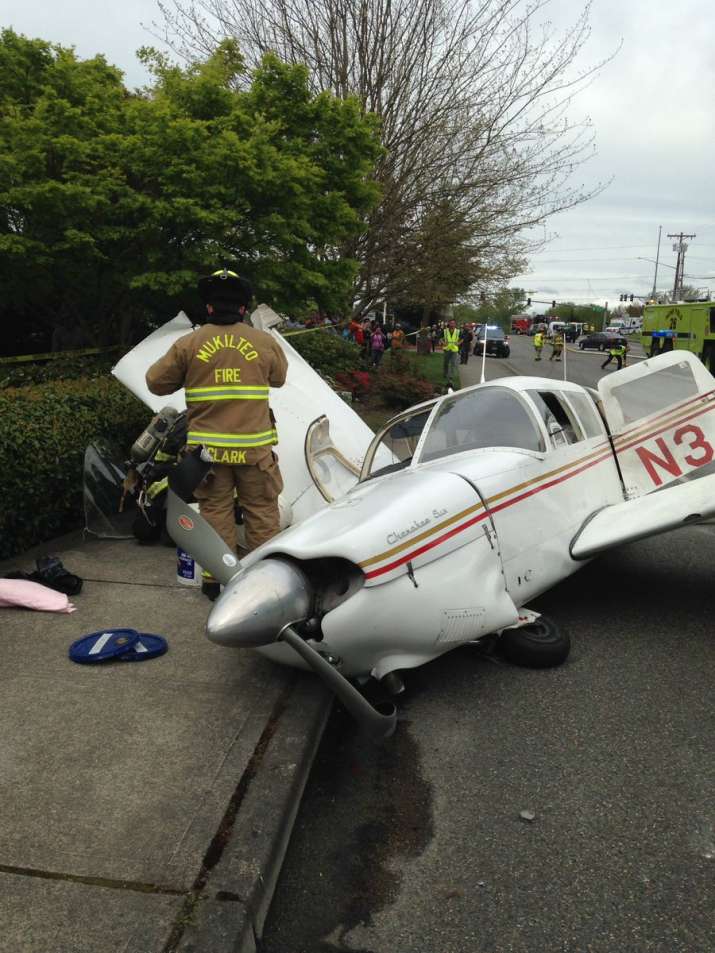 The plane had just taken off from nearby Paine Field airport, when it crashed at about 3:30 pm at Harbour Pointe Boulevard Southwest and Mukilteo Speedway, told the Mukilteo police. Several cars were damaged in the crash and the fire caused by it.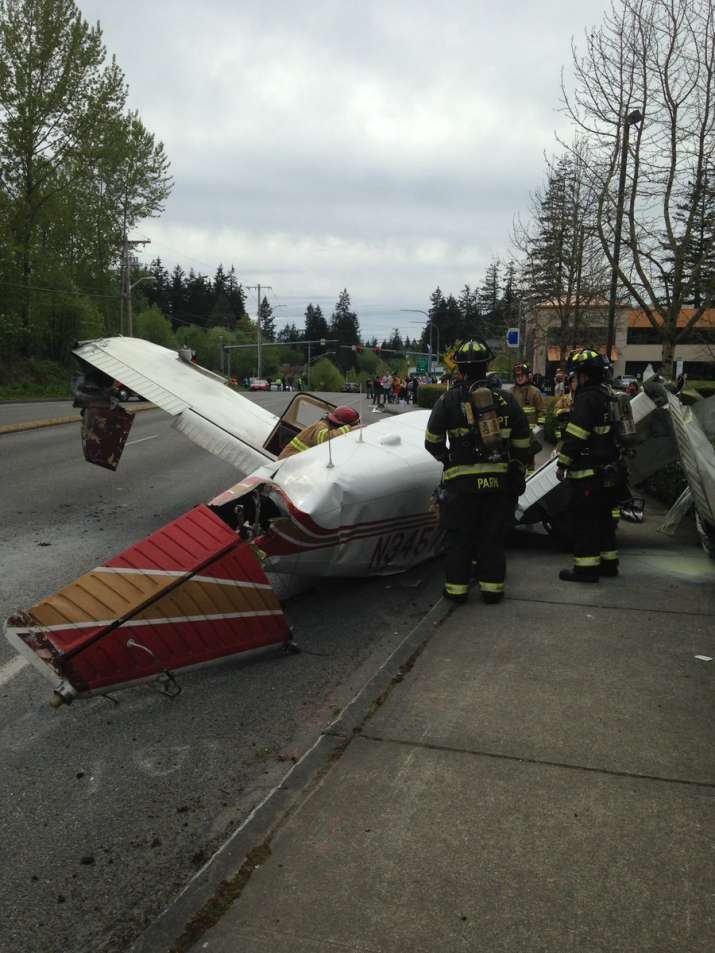 The plane which suffered the crash is registered to Klamath Aviation LLC, in Klamath Falls Ore. It is owned by Justin Dunaway, who holds a student pilot certification. But at the time of accident, Dunaway was not piloting the plane. 
Also Read: Working mom leaves her kid to maid, see what she does to the child