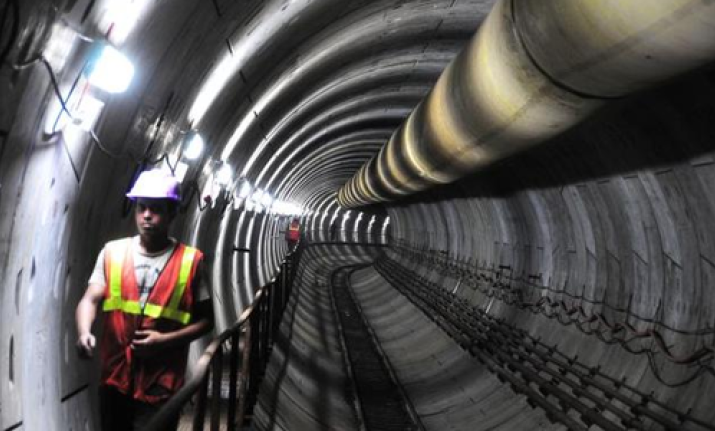 The future of technology is already here. The day isn't far when people of India would be able to travel through the tunnel sitting on the riverbed of Holy Ganga. West Bengal becomes a home to India's first underwater metro tunnel. The tunnel is placed on the riverbed of Hooghly river, that connects Howrah to Kolkata. It is not only India's first underwater metro tunnel, but also its first underwater transportable tunnel. The tunnel is approximately 30 metres under the water and passing through the 520-metre-wide river Ganga.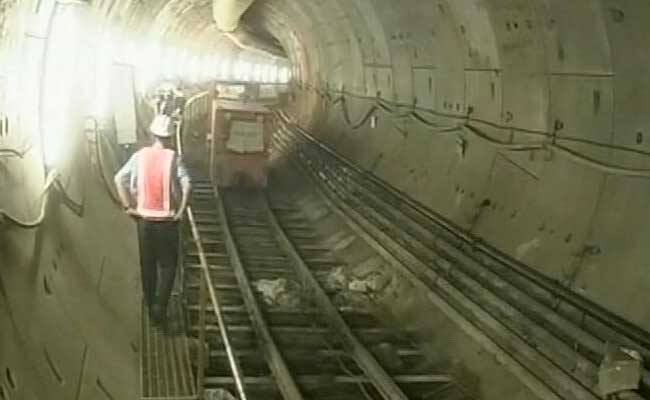 India's first underwater metro tunnel
Another underwater tunnel is being readied next to this, which will be functional till July. This marvel of engineering is a part of East West Metro Project. Under this project, a route of 16 kilometre from Howrah to Kolkata is being set up. A tunnel of 8-10 kilometre stretch is also a part of this plan. Each tunnel is around 5.55 metre in diameter and placed 16 metre apart from each other. 
According to the plan, in year 2019, the metro service will mark the beginning in these tunnels. Plus, the metro operating in the tunnel will be the first metro train to operate without a driver. This ultra-modern 6-coach metro train can be operated right from the metro station by the operator.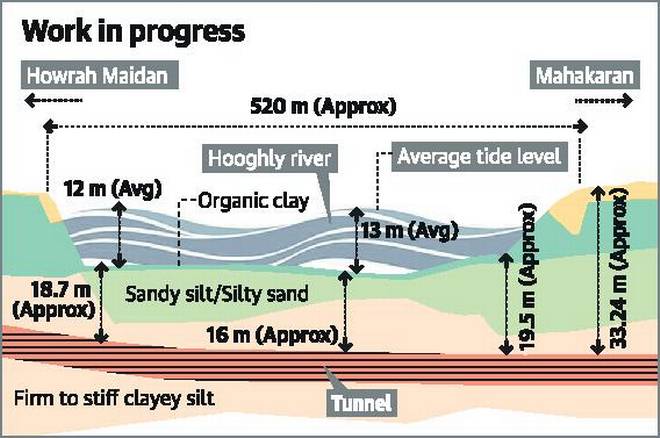 India's first underwater metro tunnel
Special machine, Tunnel Boring Machine has been deployed from Germany for the task. The engineers involved in the project claim that the tunnel is strong enough to withstand 120 years of time. Extremely heavy-duty material is being used to construct the tunnel. The walls of the tunnels have been made using concrete and superior-quality steel. Even if the metro train fails to operate in the middle of the tunnel, the passengers can be safely taken out of the tunnel.