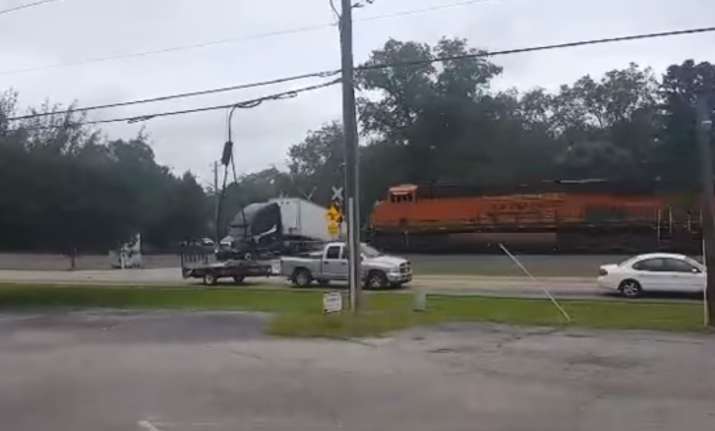 The horrifying moment when an approaching train rammed into a trailer truck stuck on a railway track has been caught on the camera. The video footage of the incident shows the impact of the collision and in no time, the truck was reduced into a pile of scrap metal. Fortunately, the driver escaped the scene unhurt, according to the reports. 
There are two videos of the same incident, one being 51-seconds-long while other being 18-seconds-long. The truck can be seen stuck on the tracks at a railway crossing in Atlanta in Georgia, US. The train is approaching the truck with enormously high speed. Few moments later, it is seen crashing into the trailer and moving forward in its course. The trailer truck was reduced to rubble in a matter of few moments. 
Also Read: Help us bring little Aadya home
"I wish the truck drivers would read the signs," says Maryann Morfoot, who's a resident of area. She added, "Our fear is always that something on a train would be dangerous, and there's no way for us to get out. Luckily, this time it was just candy. I'm glad it was just candy."
The tracks were later cleared off eventually after the train passed. The police are seeking the driver for the incident, as per WSB-TV reports. 
For more buzz stories, follow our Facebook page