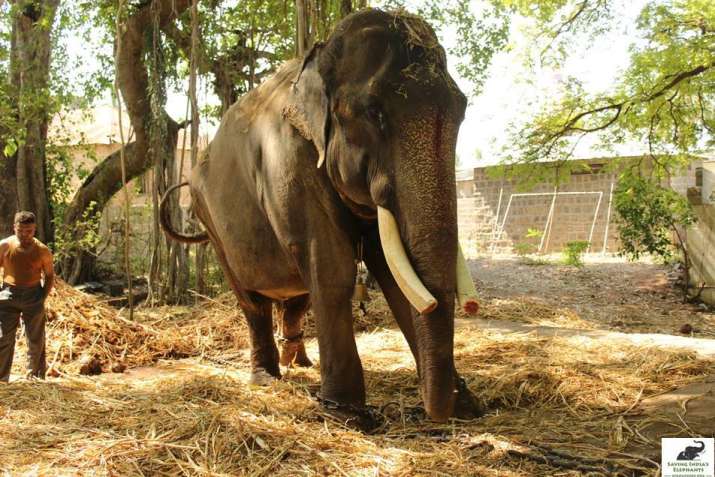 Wildlife SOS gives you a good news to start your day with positivity. The animal rescue organisation successfully rescued a 70-year old elephant from Aundh in Satara amidst heavy police protection with the cooperation from forest department. It has managed to move the 'Gajraj' to Elephant Conservation and Care Center in Mathura. The elderly elephant created a lot of controversies in a while as it belonged to the Queen of Aundh and was used in religious processions for over 51 years. But as it grew old, he was found to be suffering from not one but many medical issues like foot abscess, partial blindness, etc. 
The captive elephant is now free. He has been transferred to the lifetime care of Wildlife SOS at their Elephant Care and Conservation Center in Mathura. It is the first ever center to offer services of this kind.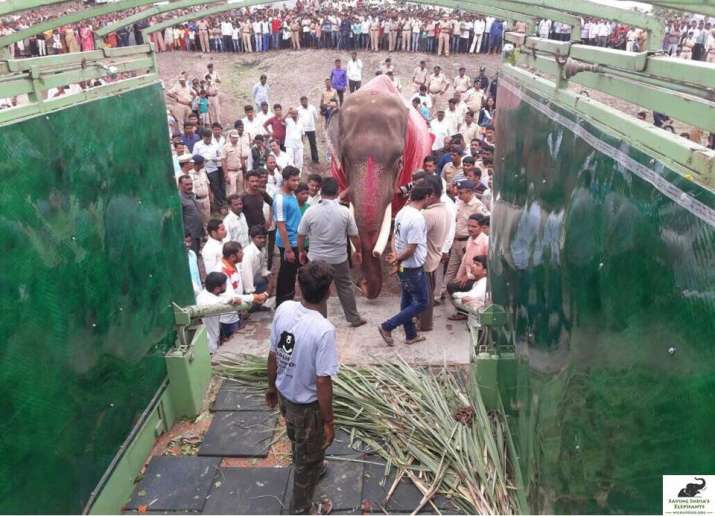 Story of 'Gajraj' 
He has been chained for 51 years and has been performing his duties as a temple elephant. The local devotees found him as an object of worship and used him for religious processions. His long captivity comes to a happy ending today when he is finally freed and moved to Wildlife SOS Elephant Care and Conservation Center. 
After a medical examination, the experts found out that Gajraj required immediate medical attention for his toenail abscess which can spread to the bone. He was also suffering from the hip abscesses while his foot pads were facing severe degeneration due to labour and old age. The royal family of Aundh gave him a warm farewell. The villagers became emotional as well as hostile when Gajraj was ready to be moved. They gathered to catch a last glimpse of the elephant, but things got bitter when some of them became unruly. The Wildlife SOS team was even attacked by stone-pelting by the mob. Large number of police officers were deployed to ensure safety. Finally, the elephant made his way to the conservation centre to Mathura.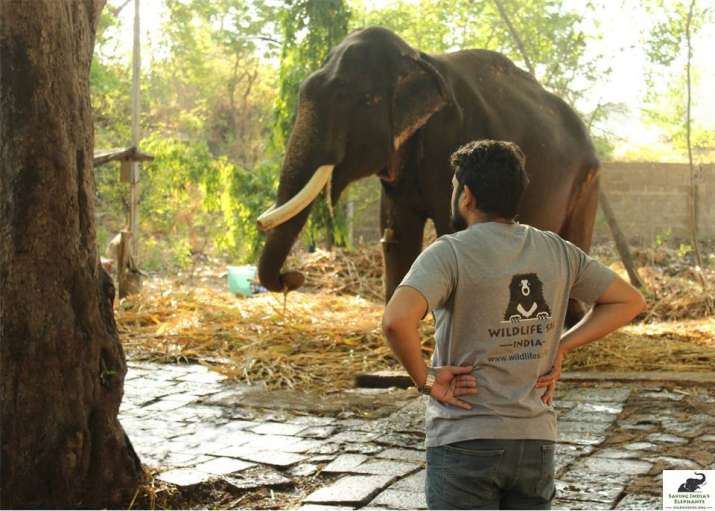 Kartick Satyanarayan, co-founder Wildlife SOS said, "We are grateful to the forest department and the police for extending their support to help this elephant. The advancing age of this elephant means more he needs a lot of medical care more than anything else. We shall give him the best of care. We appreciate that the Queen of Aundh has handed over the elephant trusting Wildlife SOS"
Geeta Seshamani, co-founder Wildlife SOS said, "The Wildlife SOS elephant conservation and care center provides a safe sanctuary to elephants requiring long-term medical care and rehabilitation. Gajraj can now live a retired life for the rest of his life; however long his geriatric body can support him."
There are countless of such Garjajs who need our attention and care. Not only elephants, but many animals are being used as showdogs in circuses. Just like the humans, these muted souls also have a right to live without a threat to their existence.