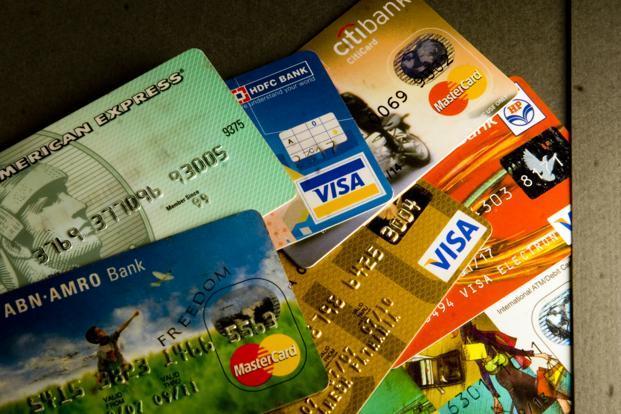 A week before the country marks one year of the government's decision to demonetise high-value currency notes, that wiped off 86 per cent of the currency in circulation, data released by the Reserve Bank of India has revealed that while more people are opting to use credit cards as an alternative to cash, there has also been a spike in the amounts that the card holders collectively owe to banks.
As per RBI data released on Tuesday, total credit card outstandings surged from Rs 43,200 crore at the end of September 2016 to Rs 59,900 crore in September 2017.
The figures for the same period in 2015 stood at Rs 33,700 crore, showing a rise of 77.4 per cent in the last two years.
The cash crunch that hit banks in the November-January period following the demonetization decision made the adoption of digital technologies and credit cards more pronounced.
According to the RBI, the number of credit cards rose sharply from 26.39 million in August 2016 to 32.65 million in August 2017. Banks normally charge an interest of 3.49 per cent per month (41.88 per cent per annum) on card outstandings. This means banks should earn an interest of close to Rs 2,090 crore on the outstanding amount of Rs 59,900 crore.
Besides this, banks also charge 18 per cent GST on the amount. Interest rates are high on card outstandings as incidents of defaults are very high in the segment, said a bank official.
A recent survey by TransUnion Cibil indicated a clear increase in credit card usage among urban Indians over the last 12 months — 57 per cent of credit card holders reported they were using their credit cards more often now than they did a year ago.