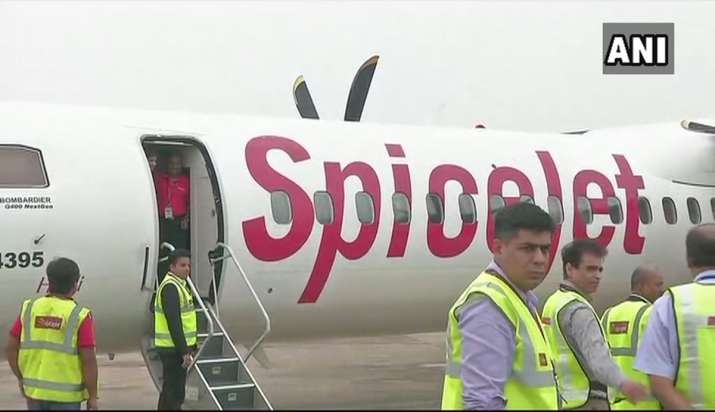 Budget passenger carrier SpiceJet on Monday successfully operated India's first test flight partially powered by bio-fuel.
The maiden flight of the eco-friendly plane took off from Dehradun and landed at terminal 2 on Indira Gandhi International Airport today. Union ministers Dharmendra Pradhan, Nitin Gadkari, Suresh Prabhu and others welcomed the flight in New Delhi. 
According to an ANI report, the flight utilised 75 per cent of aviation turbine fuel and 25 per cent of biofuel. 
"On 10th August, PM Modi announced the new biofuel policy and today we have successfully implemented it in the aviation sector. It's a big achievement in aviation and clean energy sector," Union Petroleum Minister told ANI adding that the government has slashed GST on biodiesel and ethanol. 
#Delhi: India's first ever biofuel flight landed at Terminal 2 IGI(Indira Gandhi Int'l Airport).75% aviation turbine fuel & 25% biofuel used in this aircraft. It took off from Dehradun. Union ministers Dharmendra Pradhan,Nitin Gadkari, Suresh Prabhu&others were present on arrival pic.twitter.com/Yjr79vKQiL

— ANI (@ANI) August 27, 2018