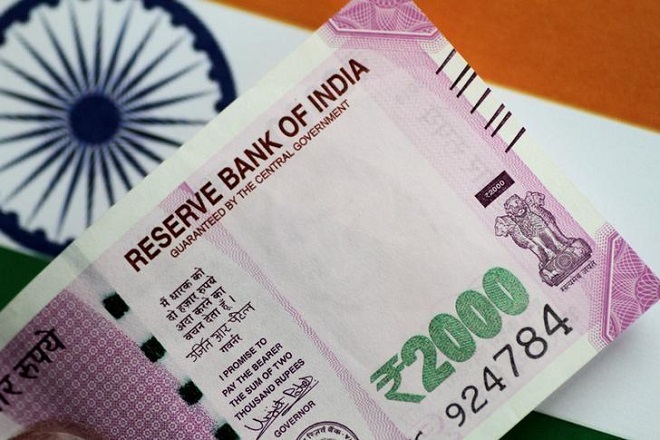 Investors will be keenly watching as the Central Statistics Office releases the GDP growth data for the July-September quarter of 2017-18 today evening. India's GDP has been declining for five straight quarters and hit 5.7 per cent in the first (April-June) quarter of the year, the lowest under the Narendra Modi government.
Statistics to be rolled out today will also reveal if the impact of the implementation of Goods and Services Tax still holds sway over factory output and inventories or is the worst over.
At 5.7 per cent, the numbers for the first quarter GDP growth were in sharp contrast to the 7.9 per cent expansion in the same quarter last year as well as the previous quarter's 6.1 per cent growth rate. The stock management shock caused ahead of GST's rollout was among the key issues cited for this decline.
Also Read | Investors cautious ahead of GDP data; Sensex tanks 450 points, Nifty ends below 10,250
The rollout of the GST in the middle of the year in July came as a big disruption for the Indian market. The panic over the introduction of the new regime saw businesses introduce heavy discounts on merchandise to clear stocks before the new taxation system kicked in.
Production came to a grinding halt as the focus was squarely on clearing unsold inventories, bringing GDP numbers to a new low in the April-June quarter.  
The government claims the slowdown was a one-off affair and that consumer demand was picking up. Industry body FICCI estimates GDP growth at 6.2 per cent, saying that the country seems to be stabilising under the GST.
"The slowdown in the economy due to demonetisation and the adjustment impact of GST implementation seems to be bottoming out and as the new indirect tax regime stabilises, the economy would see an improvement in its performance," it said in its Economic Outlook Survey.
Also Read | Morgan Stanley bullish on India's growth story, sees Sensex touching 41,500 by December 2018
The CSO data to be released today will also be watched for factors other than the GST impact. Gross Value Addition, the total value of goods and services produced in the economy after deducting the cost of inputs and raw materials, had plummeted to 1.2 per cent from 10.7 per cent year-on-year.
Analysts expect the GVA numbers to improve as manufacturing picks up.
Another crucial factor to watch out for will be the inflation mark. Annual consumer inflation hit a seven-month high of 3.6 per cent in October on high oil and commodity prices.