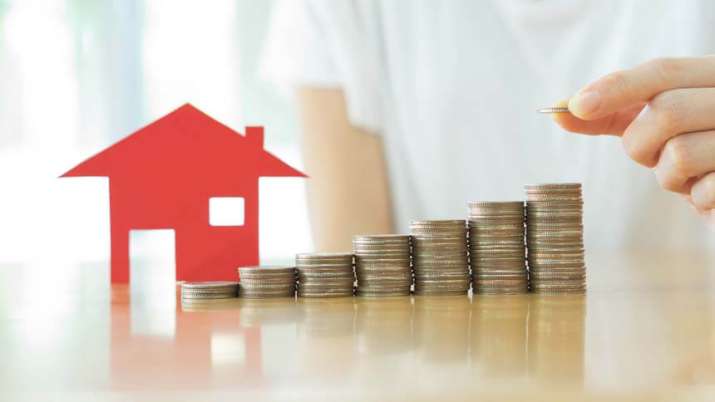 A home is a place where you not only nurture your family and make memories for a lifetime, but is also an asset that adds to your net worth and offers security. Since property prices are skyrocketing, it may be difficult to acquire a home with your savings alone. To help you take a step closer to your dream home and buy or construct it conveniently, lenders offer an excellent financial solution in the form of a home loan.
Also called as a housing loan, a home loan is a saving grace that offers a hefty sanction that you can repay via lengthy, flexible tenor of up to 15 years without stressing your finances. In some cases, the tenor can go up to 20 years too. Here are 5 important things you should know before applying for a home loan.
Home Loan has Eligibility Criteria
Each lender has their own set of home loan eligibility criteria that they use to envisage your repayment ability. To qualify for a home loan look with ease for lenders like Bajaj Finserv who offer simple eligibility criteria as follows:
● You should be a resident Indian
● Salaried applicants should be aged between 23 and 62 years and self-employed applicants should be aged between 25 and 70 years
● Salaried applicants should have at least 3 years of work experience and self-employed applicants should show a business continuity of a minimum of 5 years
In addition to this, you are required to disclose sufficient income with which you can repay your loan. To see if you are eligible to 
avail a home loan
, use the loan eligibility calculator offered by your preferred lender.
Home Loan requires documentation
Lenders also require you to submit certain documents that prove your eligibility. Again, the requirement changes from lender to lender, but following are the common ones:
● KYC documents like Aadhaar card, PAN card, election card, and others
● Address proof like utility bills
● Identity proof like driving license, election card, and others 
● Passport size photograph
● Income proof like Form 16 or salary slips for the salaried and last 6 months bank account and financial statements for the self-employed
● Business proof for the self-employed
Home loans come with two types of interest rates
There are two types of interest rates on home loans: fixed and fluctuating. In case of fixed interest home loans, the interest remains unchanged throughout the tenor or up to a few years until the reset date is reached. On the other hand, interest rates of floating home loans fluctuate as per the market scenario. Currently, they are calculated based on the MCLR, which is the cost of lending. To this, the lender adds a floating figure called spread to arrive at the fluctuating home loan interest rate. Therefore, every time the MCLR changes, your home loan interest rate changes too. This way, you can benefit from lower interest rates when the MCLR reduces and decrease your home loan EMIs.
Recently, in December 2018, the RBI declared that the floating interest rates on home loans offered from mid 2019 would be linked to an external benchmark. The RBI believes that this step will bring more transparency in the fluctuations of interest rates. However, the RBI is yet to issue the final guidelines. So, keep abreast with the latest developments to plan your home loan better.
Home Loan agreement is the governing legal document
In addition to considerations of the loan amount, interest rate, and tenor, you should also pay attention to the home loan agreement, the legal document that contains the clauses of the loan. Since this document remains in force throughout the tenor, you should sign it only after studying it carefully.
It contains clauses around lender's right to alter the terms and conditions of the loan, change interest rates, the conversion of fixed rate home loans into fluctuating rate home loans, third-party assignment without your permission, and others. So, being informed about the clauses will help you to enforce your rights in times of need.
Home Loan EMIs increase when you opt for longer tenor
Your home loan EMIs are calculated based on your loan amount, tenor, and interest rate. It is natural that a high interest rate adds to the home loan cost, which results in higher EMIs. The length of the tenor also has a significant impact on your home loan. The longer the tenor, higher your EMIs will be, as the interest adds on with each month. However, this doesn't mean that you choose a short tenor, as this means higher EMIs that may strain your finances. So, choose such a tenor over which you can comfortably repay your loan without overstepping your budget and affecting other financial goals. Use the 
home loan EMI calculator
 to figure out an affordable EMI and thus arrive at a suitable tenor.
Now that you know the important things to consider before availing a home loan, go ahead and compare loans offered by lenders to get the best deal. If you want to avoid the hassles of constructing a home, buy a ready-to-move-in or under-construction property. To choose from a wide variety of properties, look for your dream property with online real estate portals like Bajaj Finserv who finance your purchase via Home Loans of up to Rs.3.5 crore. In addition to this, you can also benefit from other services like property search assistance, in-person site visits, property dossier, and doorstep documentation, and more. To view a tailor-made deal for you, check your pre-approved offer by submitting your name and contact details and enjoy instant approval on your home loan!
Disclaimer: This is a brand content. The liability for the article solely rests with the author/brand. The content has not been created or verified by India TV channel and IndiaTVNews.com.