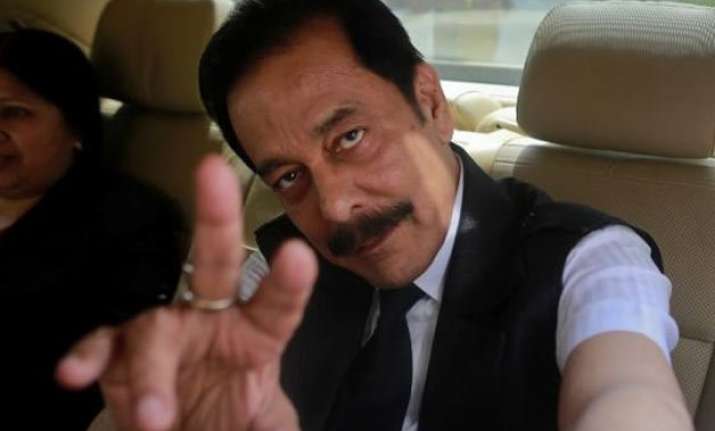 Mumbai: The Supreme Court will today decide the fate of Sahara Group. The apex court will rule whether time has run out for the conglomerate to raise the USD 1.6 billion it needs to free its jailed chief Subrata Roy or it could be extended.
Earlier this month, the court had given Sahara a final chance to raise funds against its assets in order to bail out Roy.
ALSO READ: BMC's development plan may help Sahara to raise Rs 20,000 cr
The apex court is believed to be inclined on appointing a 'court receiver' for alienating the assets of the Sahara Group which includes properties such as New York`s Plaza hotel and tracts of land in India. The court had, however, refrained from passing such an order after its newly-engaged senior counsel Kapil Sibal pleaded for another chance for complying with the directions.
"We are inclined to accept the submission of the senior counsel and therefore, we grant another opportunity to negotiate the proposed deal. The outline of the proposed deal has to be shared within a week with the SEBI and amicus curiae," a bench headed by Justice TS Thakur had observed.
ALSO READ: Last chance to Sahara to negotiate deal for Roy's release: SC
Sahara has made several failed attempts to raise the money to free Roy on bail. Roy and two other directors Ravi Shankar Dubey and Ashok Roy Choudhary are currently in custody since March 4, 2014, for the failure of group companies SIRECL and SHICL to comply with the apex court's August 31, 2012 and December 5, 2012 orders to return the investors' money which in 2012 was Rs.24,000 crore. This amount on account of interest component has increased substantially.
Sahara, however, claimed that it has paid most of the dues to the bondholders. The Securities and Exchange Board of India (SEBI) which is seeking redress for millions of investors, disputes that.