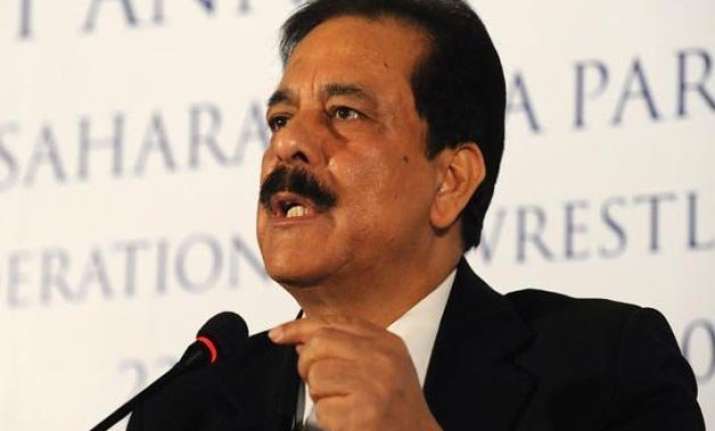 Mumbai: BMC's new draft development plan (DP) for the city could prove to be a godsend for Sahara group, its jailed chief Subrata Roy and two other officials.
A 500-acre plot in Goregaon (west) has now been marked for residential/commercial purposes under the new plan. Earlier, the same was declared as a no-development zone because it touches the Malad creek and falls under the stringent coastal regulation zone.
The Sahara Group owns 106 acres of this sprawl, where BMC proposes to allow building activity. Property experts said the Sahara land's development potential could then soar to over Rs 20,000 crore.
ALSO READ: Last chance to Sahara to negotiate deal for Roy's release: SC
Roy and two other directors Ravi Shankar Dubey and Ashok Roy Choudhary are currently in custody since March 4, 2014, for the failure of group companies SIRECL and SHICL to comply with the Supreme Court's August 31, 2012 and December 5, 2012 orders to return the investors' money which in 2012 was Rs 24,000 crore. This amount on account of interest component has increased substantially.
The Supreme Court had earlier this month gave Sahara chief a 'final chance' to raise Rs 10,000 crore -- Rs 5,000 crore in cash and Rs 5,000 crore in bank guarantee -- to make part repayment of investors' money raised by the company in 2008 and 2009 -- which is also a condition for his and two other directors' release from custody.
In 2013, the Sahara group had submitted land documents to Securities and Exchange Board of India (SEBI) following a Supreme Court order directing the company to return Rs 20,500 crore to its investors. The Goregaon plot was one of the two land parcels Sahara had showed as collateral to settle the case. The company showed its valuation around Rs 19,300 crore. The company had later withdrawn this plot after SEBI's objection.
The 500-acre plot is largely owned by the Byramjee Jeejeebhoy Group. A part of it has also been reserved for a metro/mono rail yard, but the same portion of land is also marked for residential/commercial development. It is learned that builders Avinash Bhosale and Vikas Oberoi have evinced keen interest in developing the land once it is opened up.
BMC's advisor to the development plan, V K Phatak, however, said that if the land is reserved for a metro/mono rail yard it, will not be allowed to be used for any other commercial purpose.
The Sahara plot fell under CRZ I, where no development is permitted. The land consist eco-sensitive mangroves, mudflats and a creek, which flows through it. Sahara had earlier denied presence of mangroves on its plot.