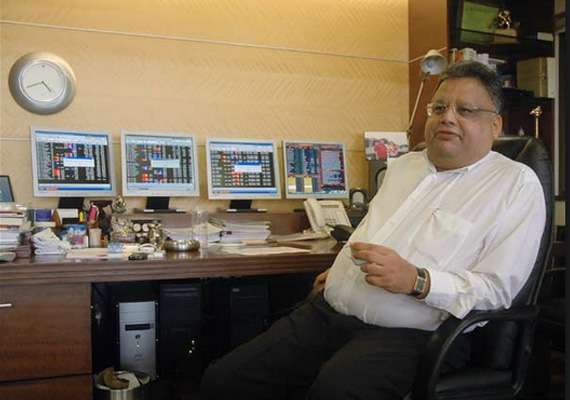 New Delhi, May 6: Shares of low-cost carrier SpiceJet on Monday soared on bourses after big bull Rakesh Jhunjhunwala's wife Rekha bought 25 lakh shares of the company on Friday.
At 9:53 am, SpiceJet shares were trading 6 percent higher at Rs 42.85, while the BSE Sensex was flat at 19602. The stock has rallied 55 percent in the last one month on hopes of foreign airlines by a stake in the company, especially after the Rs 20,600Jet-Etihad deal. According to market experts, the  deal sets a valuation benchmark for further investment in Indian airlines.
Rekha Jhunjhunwala bought shares worth Rs 9.73 crore through a block deal for an average price of Rs 38.94 a share on Friday.
The shares were purchased on an average price of Rs 38.94 apiece, valuing the transaction at Rs 9.73 crore.
However, identity of sellers was not ascertained.
In July last year, Jhunjhunwala's Rare Enterprises had acquired 25 lakh shares of SpiceJet for Rs 7.69 crore.