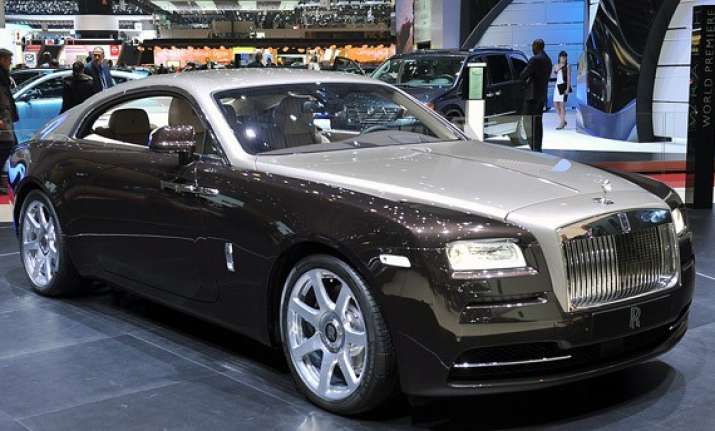 New Delhi: Premium luxury cars maker Rolls-Royce on Monday unveiled added another car to its inventory here in India, the Wraith.
The new luxury car is priced at Rs 4.60 crore (ex-showroom, New Delhi).
The Wraith, with its 624 BHP, is Rolls' most luxurious four-seater coupe in its segment. Not only that, the Wraith also qualifies for being the most powerful Rolls-Royce car probably ever made!
Under the hood, the car packs a twin-turbo V12 engine with 8-speed automatic ZF transmission. Now that means the Wraith can clock 0-100 km/h in approximately 4.6 seconds.
With the new car's addition, Rolls Royce now has seven different models available in the country, ranging from Rs 3.6 crore to Rs 7.5 crore (all ex-showroom, New Delhi).
"We believe there is immense potential in India market. In 2005 we started with one dealership. To cater to different regions, we will be opening two more dealerships this year, taking the total number to five," Rolls Royce, General Manager Emerging Markets Asia, Herfried Hasenoehrl, told reporters here.
Rolls-Royce Wraith will be made available to customers by year end.