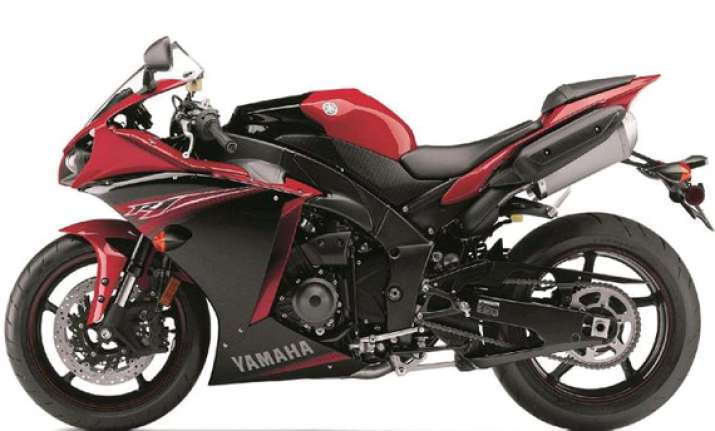 New Delhi: Japanese two-wheeler maker Yamaha, better known for its performance bikes, is turning to fuel efficient technologies for the Indian market as it eyes a bigger share in the country's two-wheeler segment.
As it tweaks its strategy of focusing on 'performance' to 'performance with mileage', the company plans to introduce fuel efficient technologies in its upcoming launches as well as upgrades of its existing models.
"Fuel economy of course is a key factor that influences the buying behaviour of the Indian customer across segments.Hence, we are investing our resources in innovations in fuel economy technologies across segments," Yamaha Motor Research and Development India managing director Toshikazu Kobayashi told PTI. 
There has been emphasis on coming up with more fuel efficient variants of the existing portfolio of products, he added.
"Going forward, you may expect us to launch new models of two-wheelers with more fuel efficient technology in Indian market which provide best in class mileage as well as cleaner air to our customers." 
Yamaha, which sells various motorbikes, including Fazer, FZ, YZF R15, and scooters Ray, Ray Z and Alpha, in India, has been strong in the performance segment of 150 cc and above. 
In 2013-14, the company sold a total of 3,07,511 units of motorcycles. It is looking to garner a significant share in the country's bike market, which stood at 1,04,79,817 units last fiscal year. 
In the scooters segment, it sold 1,76,981 units, when the total scooter market was pegged at 36,02,744 units in 2013-14. 
In order to keep with its growth plans, the company is setting up a Rs. 1,500-crore plant in Chennai, where it plans to start manufacturing from next year with an initial capacity of 4.5 units per annum. On full operationalisation, it would have an installed capacity of 18 lakh units by 2018. 
Yamaha Motor Research & Development India is the R&D company that is mandated with new product development for Indian and international market for India Yamaha Motor. 
Commenting on the need for better technologies, Mr Kobayashi said air pollution in India has caused very serious conditions and fuel prices are on an upward trend which is unlikely to change drastically. 
"Under such a situation, for us to continue the growth momentum further, it is imperative to provide customers value addition to the products we offer. Within this, better fuel efficiency is going to be one key growth driver in coming days," he added. 
"For this, we would need to develop better technology that can improve fuel burning, lower friction in combustion area and reduce vehicle weights." 
He also said that the company is looking at advanced technologies such as closed loop fuel injection to improve efficiency. 
"However, keeping the highly competitive Indian market in view, we would need to develop a low cost fuel injection system for the market to maintain the cost benefit and also keep a check on emission for cleaner air and we are working on that," Mr Kobayashi said.