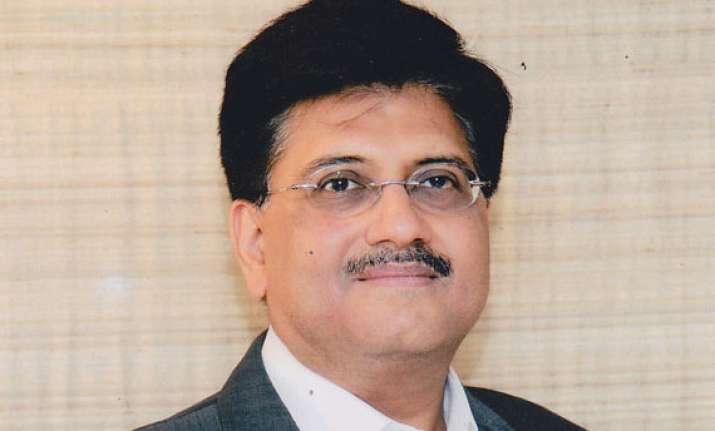 New Delhi: Power and Coal Minister Piyush Goyal has said that his ministry will address the electricity issues of states on a fast-track basis.
Goyal, who met Gujarat Energy Minister Saurabh Patel, tweeted, "My 3 (power, coal and renewable energy) ministries learned a lot about the power issues faced by the states and will address all such policy issues on a fast-track basis."
Taking a leaf out of the Gujarat state's Jyotigram Yojana, which aims at providing 24x7 electricity to all villages in the state, Goyal said his ministry's dream is to provide power to every household in India. "We also understood the Jyotigram Yojana in great detail and will leave no stone unturned for our dream of 24x7 power, pan India in every home," he tweeted.
The newly-appointed minister visited the western state yesterday along with his team to understand the underlying principles from Gujarat's success story. Goyal, who took charge of 3 ministries on May 28, had said he would visit Gujarat and study the best practices of the state's model in order to turnaround the energy sector.
He had said that Prime Minister Narendra Modi, when he was the Chief Minister of Gujarat, was able to turnaround the energy sector in the state from all perspectives - consumers, producers as well as in terms of transparency.
Gujarat's Jyotigram Yojana is a scheme to make available 24 hours three-phase quality power supply to rural areas. Under the scheme, Feeders (a power line for transmitting electrical power from a generating station to a distribution network) have specially designed transformers to supply power to farmers residing in scattered farm houses. Total expenditure on the Jyotigram Yojana scheme is Rs 1,290 crore.