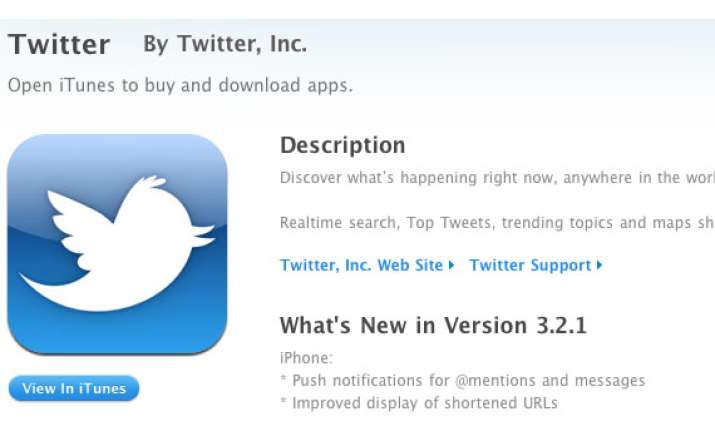 New Delhi: Social networking giant Twitter has introduced real-time notifications on its web interface. The features will be rolled out to "in the coming weeks".
The update means that users logged into the website will now receive notifications if someone has replied, favourited or retweeted one of their tweets. Users will also be notified immediately when they get new followers or receive a new message. Since these notifications are interactive and actionable the users can reply or follow back from the notification box itself.
Users can customize and choose the types of notifications they wish to be alerted of through the settings on Twitter.com.