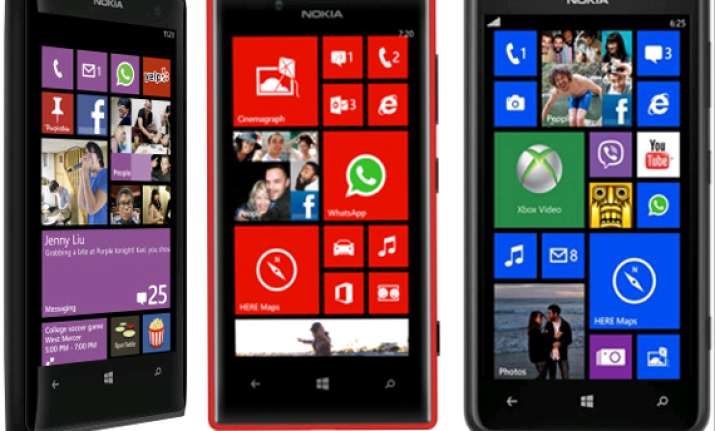 New Delhi: From market domination to a sell-off in less than 10 years, Nokia made a big mistake by overlooking Android and pegging its entire smartphone fortunes to the Windows 8 operating system. Recently, Microsoft purchased Nokia's devices and services unit, for $7.2 billion, thus bringing the Lumia lineup under the Redmond roof. Nokia considers the decision as a difficult choice, but says the market dynamics meant it was the only practical one.
A driving force behind the sale seems to be Nokia's low-end Asha brand, which Microsoft has acquired outright. Asha gives Microsoft a far larger footprint for Windows Phone, and access to millions of customers in developing countries that it plans to use as an "on-ramp to Windows Phone."
Recently, the company launched its first-ever Android-powered smartphones, the Nokia X, Nokia X+ and Nokia XL. According to Elop, the budget-friendly devices will help Microsoft and Nokia reach consumers the companies have previously been unable to. Despite Nokia's strong commitment to the Windows Phone OS, Elop says the X family of devices will serve as a gateway to the company's high-end, Windows-powered Lumia smartphones. "Nokia X becomes a feeder system toward Lumia devices," Elop said.
To ensure Nokia X users stick with Nokia and Microsoft's app offerings, Nokia is using a forked version of Android called the Nokia X software platform that, while capable of running Android-based apps, won't give users access to Google's Play store. In fact, users won't even get access to Google Drive, but will instead be driven to Microsoft's OneDrive.
Well, it remains to be seen how this 'Android' strategy will work for the company which will now focus on three core technologies: NSN (its network infrastructure) HERE (its maps and location-based services); and Advanced Technologies (a licensing and development arm).
Let us take a look some of the best offerings by this Finnish smartphone maker: