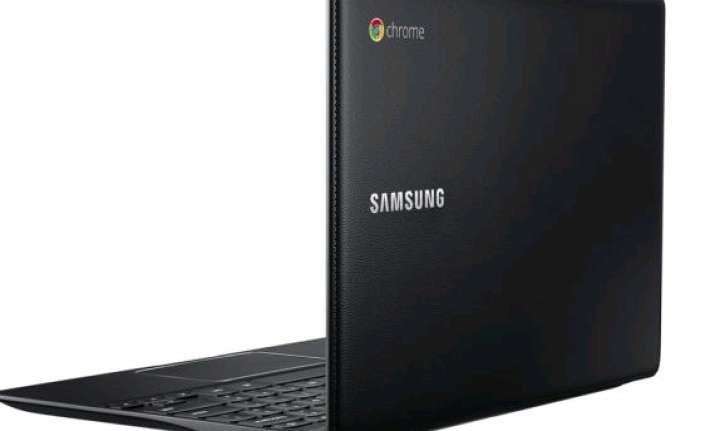 New Delhi: Korean electronics giant Samsung has rolled out its new range of Chromebook 2 with full HD screen.
Chromebook 2  is the successor to the Series 3 Chromebook, which was launched last March. The device has upgraded to better 2.1-GHz Exynos 5 octa-core processor. 
According to PC World, the new Chromebook 2 is being offered in 11.6-inch display and 13.3-inch with full HD display options, priced 320 dollars and 400 dollars respectively. 
Both models include 4 GB of DDR3 memory, 16 GB of embedded flash storage, with additional 100 GB of Google Drive storage; a 720p Webcam; and one HDMI out, USB 3.0, and USB 2.0 port, respectively.
The report said that the color options include black and white along with the addition of faux stitched-leather backing of the Note 3. 
The two new Chromebooks are expected to ship in April, the report added.