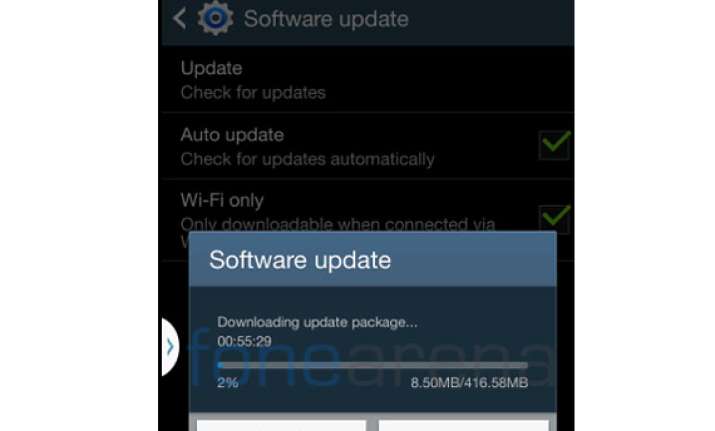 New Delhi: Samsung has started rolling out the Android 4.4 (KitKat) update for its Samsung Galaxy Note II phablet in France. Now Galaxy Note II users in India have also begun reporting that their devices have started receiving the update.
The Samsung Galaxy Note 3 has already received the KitKat update in January and the Galaxy S4 in February. The Galaxy Note 2  got Android 4.1.2 update back in December 2012 and got the Android 4.3 (Jelly Bean) update directly, skipping Android 4.2, back in November last year. 
The KitKat update brings several features like full screen album art; option to bring camera shortcut on the lock screen; transparent status bar; wireless printing functionality; NFC tap-to-pay support; option to set default messaging and launcher apps, white status bar icons,, lockscreen Camera shortcut, Enhanced Messaging, full screen music album art in the lockscreen, and an improved user interface. 
The Samsung Galaxy Note II phablet was launched with Android 4.1 Jelly Bean in August 2012. Some of the key features of the phablet are its 5.5-inch Super AMOLED HD display, 1.6GHz quad-core CPU and 2GB of RAM. The device also comes with an 8-megapixel rear camera, a 1.9-megapixel front camera and a huge 3100mAh battery on-board.