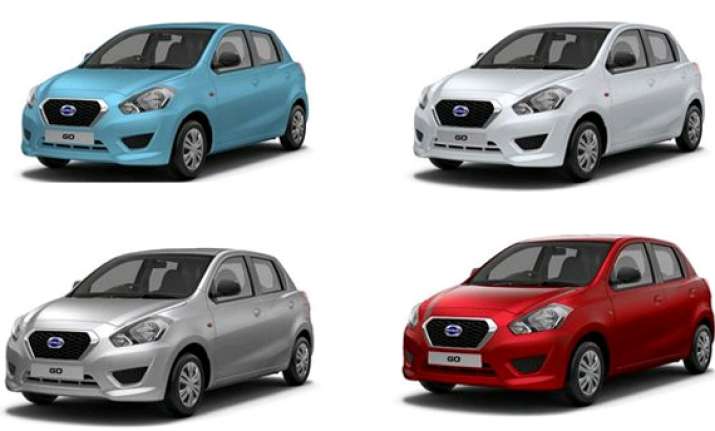 New Delhi: Japanese auto major Nissan will start selling its Datsun brand from exclusive showrooms within this fiscal as it plans to have in three years' time totally independent outlets of its two brands in India.
The company is also bolstering its spare parts supply chain and will set up two distribution centres in North and West India within a year to supplement its main centre at Chennai.
"The Datsun brand is currently sold from Nissan showrooms but within this fiscal you may see separate showrooms for the Datsun," Nissan India Operations President Kenichiro Yomura told PTI.
The company is working to finalise to start having separate Datsun showrooms in the next six to seven months.
Stating that the customer profiles of the Nissan and Datsun are different, he said the idea was to have completely independent showrooms for the two brands in India within the next three years.
The Datsun brand had made a global comeback after more than three decades in March this year when the company launched 'Datsun Go' priced between Rs 3.12 lakh and Rs 3.70 lakh (ex-showroom Delhi).
Nissan, which had sold its vehicles through Hover Automotive India, earlier in February terminated their agreement ahead of the launch of Datsun and decided to sell all its vehicles on its own in India.
At present, all the Nissan and Datsun brands are sold through the company's 130 showrooms across the country.
Yomura said the company will increase the number of showrooms by 70 in 2014 to take the total to 200.
"The aim is to have a total of 300 showrooms by the end of March 2017," he added.
In order to support the dealership expansion, Nissan, which had in the past suffered from after-sales related issues, is also ramping spare parts supply chain.
"We have inaugurated a distribution centre for spare parts which has an area of 4.8 lakh sq ft in Chennai. We are following a hub and spoke model and will set up two smaller centres in North and West India within a year," Yomura said.
The two centres would have an area of about 15,000 sq ft, he added.
"Our aim is to increase customer satisfaction and ensure steady supply of spare parts," Yomura said.
On the product launch programmes for this year, he said the company will launch upgraded mid-sized sedan Sunny in the middle of the year and later the second model from Datsun, Go Plus.
He declined to comment on expected sales target but said the aim was to grow more than the industry.
In the fiscal ended March 31, 2014, the company's sales stood at 38,217 as against 36,975 units in the previous year, up 3.4 per cent.