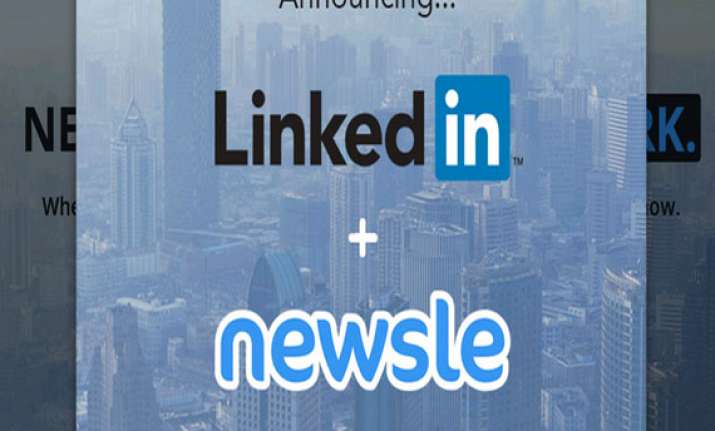 New Delhi: LinkedIn has acquired a news-focused startup that notifies users about articles or blog items written about a friend, colleague or public figure they're interested in. The terms of the acquisition have not been disclosed.
According to a joint statement, the two companies mentioned that the new service will help users know more about what various people on the site are doing. 
Newsle founders Jonah Varon and Axel Hansen together with their team of engineers will join LinkedIn Corp. "We'll keep Newsle online as a standalone service as we combine all the functionality with LinkedIn's core services," they say. 
The idea behind Newsle, according to Varon and Hansen, is to simply deliver important news about the people who matter to you. Varon and Hansen established Newsle in 2011. The startup raised a total of $2.6 million from several investors including Lerer Ventures, Transmedia Capital and Draper Fisher Jurveston. 
While announcing the deal, LinkedIn announced that Newsle's vital algorithms will be used to tailor content for its users.  
Going aggressive on advertising technology, the latest acquisition by LinkedIn follows its purchase of TapCommerce, an advertising company that specializes in convincing consumers to reopen and use commerce apps (like eBay) already downloaded to their phones. 
In the recent period the professinal social network has introduced various services to educate and inform its users by offering them access to the information available on the platform. The professional social network has allowed its users to publish long form posts, add photos, videos and presentations on their profile. 
The company claimed in April that its user base has crossed more than 300 million members, with more than half the total outside the United States.