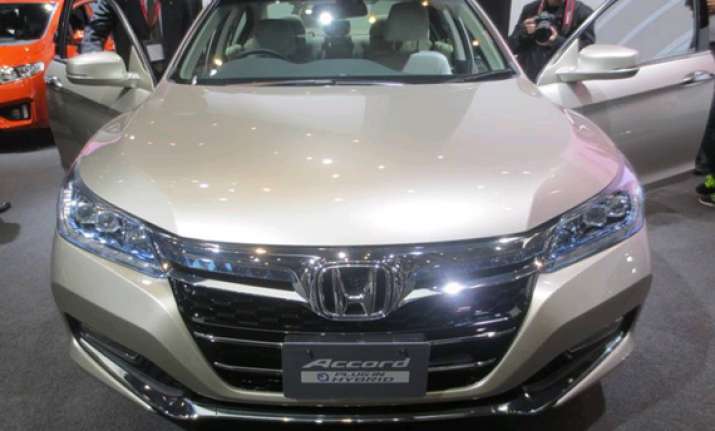 Bangalore: Honda Cars India is looking at increasing its share in global car sales from the current 3 per cent to 5 per cent annually by 2016-17.
Honda has set a target to sell 6 million cars across the globe in 2016-17, and of which 3 lakh units, 5 per cent, will come from India, company's Senior Vice President (Marketing & Sales) Jnaneswar Sen told reporters here.
"Currently it is three per cent in volume terms...Our target is to take it up to five per cent in 2016-17," he said.
Terming the last fiscal as an eventful and rewarding year for Honda Cars India, Sen said, "2013-14 was very good year for us in terms of volume as well as growth. We achieved our highest ever sales of 1.34 lakh cars, a growth of 83 per cent..."
He also gave credit to the launch of Honda Amaze and new generation City cars for improved sales growth.
Stating that the company has "fairly exciting" plans for the current year, he said, "We are going to first launch a model called Mobilio in the next quarter which is Q2 of this financial year and subsequently the Jazz."
He said, "In order to be prepared for the growth we are also expanding our network quite rapidly... Last financial year we ended with 170 facilities in 107 cities and we hope to end this year with 230 facilities in 150 cities.
Honda's expansion is taking place primarily in tier 3 cities, as 47 facilities, out of 60, will be coming up in tier 3 cities," he added.
Speaking about the current year, Sen said, "We will have robust double digit growth for sure for several reasons...We will have the full year available for the new City, both petrol and diesel (versions) that will give us growth, the yet to be launched Mobilio will give us growth and also the Jazz will help us..."
"As far as the volume is concerned, we have to set the price for Mobilio and Jazz to know their volume," he added.
He said last year, the company exported little over 6,000 cars and this year it was planned to export around 10,000. "Most of our exports are to South Africa and some to our neighbouring countries," he added.
"We are exporting lot of components also to other Honda companies....Mostly engine parts," he added.
Sen further said, "In Greater Noida, we have 150 acres of land and our plant there is with the capacity of 1.2 lakh cars per annum. In Tapukara, Rajasthan we have 450 acres of land and what we have set up there is plant with the capacity of 1.2 lakh cars per annum.