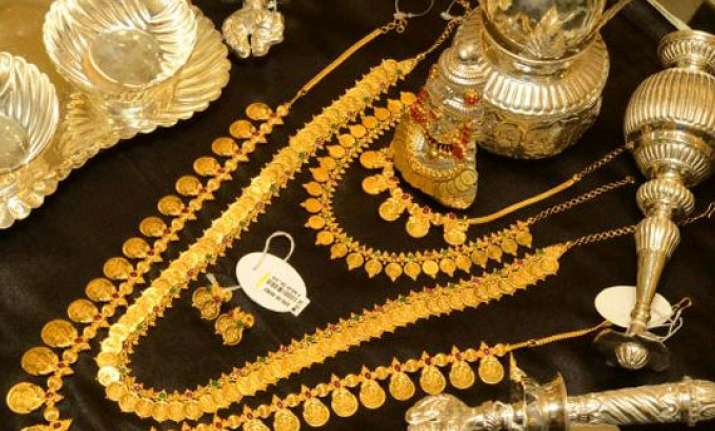 Mumbai: Gold prices dropped sharply here today on a fresh bout of profit-taking by stockists as well as speculators amid sluggish demand.
Lack of retail buying interest at the prevailing higher levels and absence of definite cues from overseas due to closure of markets on Good Friday also adversely impacted the sentiment.
Silver plummeted below the key Rs 43,000 per kg level on the back of heavy unwinding from traders and a subdued industrial buying support.
Standard gold (99.5 purity) slumped by Rs 173 to quote at Rs 29,352 per 10 grams at 1400 hrs from Friday's level of Rs 29,525, a bullion trader said.
Pure gold (99.9 purity) also fell by same margin to Rs 29,502 per 10 grams from Rs 29,675 previously, according to Riddisiddhi Bullions Ltd.
Silver (.999 fineness) slumped by Rs 669 to Rs 42,833 per kg at 1400 hrs against Rs 43,502 yesterday.