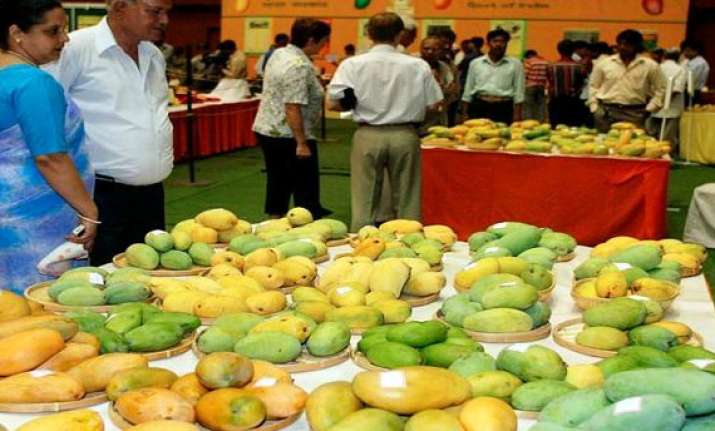 London: Mangoes from India have been banned across the European Union, halting imports into the UK potentially until December 2015.
The ban has also been imposed on aubergines, two types of squash, and a type of leaf used in Indian cooking. 
According to the BBC, shipments of mangoes were suspended into Europe after consignments were found to be infested with fruit flies. 
The UK imports around 6.3 million pounds worth of Indian mangoes per year out of a UK mango market worth 68 million pounds in total. 
Non-European food pests were found in 207 shipments of fruit and vegetables in 2013. 
Indian mango exporters said they have put checks in place and have approached the authorities in Brussels to try to get the ban lifted, the report added.