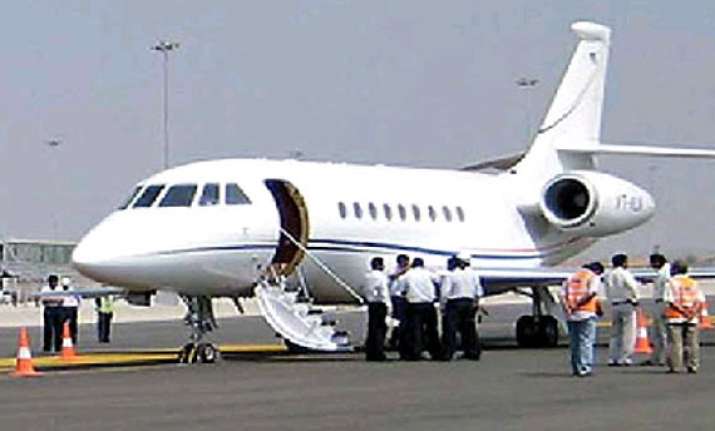 New Delhi: Providing relief to non-scheduled charter flight operator GMR Aviation, the Delhi High Court Monday stayed the aviation regulator DGCA's order grounding 11 of its pilots for allegedly flouting with mandatory pre-flight medical checks.
Justice Manmohan, staying the April 16 order of the Directorate General of Civil Aviation's (DGCA), gave breather to the airline whose fleet are being used by key politicians to carry out their ongoing poll campaign.
The court, allowing the airline to resume its flight operations, said: "Prima facie, there is a lot of carelessness on their (GMR Aviation) part but no ill intent."
The court was hearing a petition filed by GMR challenging an order of the DGCA suspending 11 of its pilots that forced its flight operations to a grinding halt.
The DGCA's order came after it found lapses in the pre-flight medical checks which is mandatory for all pilots and cabin crew before flight. The DGCA has been conducting surprise checks on air charter services, especially during the ongoing general election.
The civil aviation ministry's counsel said that during one of the random check of GMR Aviation - between March 12 and April 14 - the DGCA found evidence of false pre-flight medical checks.
It said that the airline's pilots and six cabin crew allegedly skipped mandatory breathalyser tests to determine whether they had consumed alcohol before flying, during the period.
It was a serious issue considering that the airline had rendered it services to poll duty of various political parties and carried important dignitaries during that period, said the plea.
Thereafter, the DGCA issued a show-cause notice to the airline and asked the company to explain why its licence should not be cancelled for the breaches.
However, the court refused to stay the show-cause notice issued by DGCA to the charter airline. The court said the investigation against the pilots, cabin crew and the doctor who
had conducted their pre-flight medical test will continue. It also directed the airline and its employee to cooperate with the investigation.