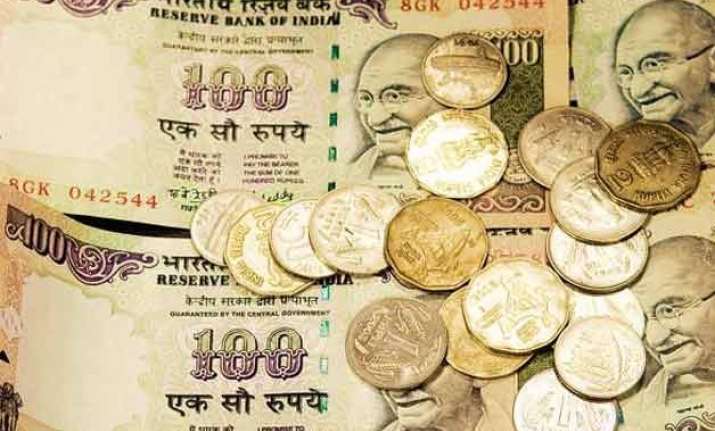 Mumbai:  Investor sentiments were bullish after Greece reached a new bailout deal. This led a barometer index of the Indian equity markets to gain nearly 300 points on Monday.
After the Indian equity markets slipped on the Greece debt crisis countless times, the investor anxiety was calmed as the Mediterranean country reached a new bailout deal with its creditors.
The recent slowdown in the factory output, revealed by the Index of Industrial Production (IIP) data released on Friday and good progress of monsoon, renewed hopes of another rate cut by the Reserve Bank of India (RBI) during its review in August. 
This propelled interest rate sensitive stocks like automobile and banks to rise.
Further easing of crude oil prices, which are now hovering around $50 per barrel at the West Texas Intermediate (WTI) futures and options index, helped to improve the market's sentiments.
The wider 50-scrip Nifty of the National Stock Exchange (NSE) also made healthy gains during the day's trade. It rose by 99.10 points or 1.19 percent at 8,459.65 points.
The Sensex of the S&P Bombay Stock Exchange (BSE), which opened at 27,739.32 points, closed at 27,961.19 points, up 299.79 points or 1.08 percent from the previous day's close at 27,661.40 points.
The Sensex touched a high of 28,005.17 points and a low of 27,635.06 points in the intra-day trade.
"Greece was a major trigger for today's gains. It is not a final solution to the crisis but gives hope of a resolution and time to the Greek economy to recover," Anand James, co-head, technical research desk, Geojit BNP Paribas, told IANS.
"The Greece bailout package coupled with hopes of a rate cut in August and the good progress of monsoon led the market to make healthy gains." 
According to James, the major trigger to look out for will be the Consumer Price Index (CPI) data expected to come out on Monday and the Wholesale Price Index (WPI) which will be released on Tuesday.
"These data points coupled-with good monsoon progress will be the undercurrent of market sentiments for sometime, as they will determine any chances of a future rate-cut by the RBI."
Gaurav Jain, director with Hem Securities, said that the markets surged as European Union bailed out Greece for a third time. 
"European leaders in Brussels have reached a third bailout deal for Greece after more than 17 hours of discussion on the subject of reforms and more financial aid for the near-bankrupt country," Jain said.
"Earlier, markets opened on a weak note on the back of weak IIP numbers announced on Friday after market hours," he added.
Meanwhile, the stability in the Chinese markets also supported the investor sentiments.
The continuous slide in the Chinese markets had eroded nearly 40 percent of the stock value and also caused panic.
More importantly, the inability of the Chinese government, fund houses and brokerage firms to arrest the fall led to global sell-offs.
During Monday's intra-day trade, healthy buying was observed in automobile, healthcare, banks, information technology (IT), oil and gas, technology, entertainment and media (TECK) and fast moving consumer goods (FMCG) stocks. 
However, capital goods scrips came under intense selling pressure.
The S&P BSE automobile index zoomed by 295.21 points, healthcare index jumped 218.65 points, banks extended gains by 194.70 points, IT index augmented by 173.92 points, oil and gas index rose by 124.17 points, TECK index increased 95.39 points, and FMCG index was higher by 87.51 points. 
The S&P BSE capital goods index fell by 34.96 points.
The major Sensex gainer during Monday's trade were: Gail, up 3.55 percent at Rs.373.35; HDFC, up 3.19 percent at Rs.1,323.85; Maruti Suzuki, up 2.56 percent at Rs.4,036.60; NTPC, up 2.50 percent at Rs.133.10; and Wipro, up 2.08 percent at Rs.560.
The major Sensex losers were: ONGC, down 1.02 percent at Rs.290.85 and Larsen and Toubro (L&T), down 0.75 percent at Rs.1,857.80.
Among the Asian markets, Japan's Nikkei was up by 1.57 percent, but China's Shanghai Composite Index gained 2.41 percent, and Hong Kong's Hang Seng rose by 1.30 percent.
In Europe, the London FTSE 100 index was up by 0.76 percent, the French CAC 40 was higher by 2.04 percent and Germany's DAX Index gained by 1.28 percent at the closing bell here.