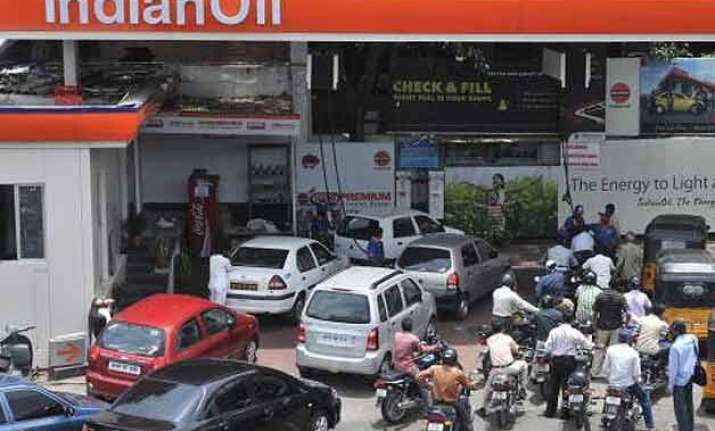 New Delhi:  The government will on Monday sell 10 per cent stake in Indian Oil Corporation (IOC), the nation's biggest oil firm, through an offer for sale (OFS) that can fetch about Rs 9,500 crore to the exchequer.
In a BSE filing, IOC said the floor price for the share shale will be announced on Friday and the OFS will take place on Monday.
Stake sale in IOC will be the fourth disinvestment this fiscal. The earlier three stake sales had raised just over Rs 3,000 crore.
The government is targeting to raise Rs 69,500 crore from disinvestment in the current fiscal.
Presently, the government holds 68.57 per cent shares in IOC - the biggest oil refining and marketing company in the country.
It owns 54.2 million tonnes of refining capacity or roughly one-fourth of India's total refining capacity of 215.1 million tonnes.
Besides, it owns and operates 24,405 petrol pumps - a little less than half of India's 53,419 filling stations.
Shares of IOC closed 0.70 per cent down at Rs 394.45 apiece on the BSE on Friday.
At the current market price, sale of 24.27 crore shares, or 10 per cent stake, would fetch the government around Rs 9,500 crore.
The decision to sell stake was taken after a ministerial level consultation between finance minister Arun Jaitley and oil minister Dharmendra Pradhan.
Due to volatile market conditions, the government has been able to sell stakes in only three PSUs — PFC, REC and Dredging Corp — this fiscal to raise over Rs 3,000 crore.
The disinvestment department has its pipeline ready for over two dozen PSUs, including ONGC, NMDC and Nalco.
Besides, it is planning to sale 10 per cent stake in Coal India.